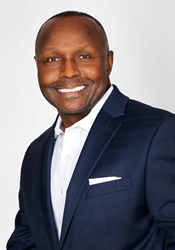 In my many years providing technology and communications services to the senior living industry, I have seen nothing that comes close to what Single Digits has to offer the sector.
BEDFORD, N.H. (PRWEB) January 18, 2022
Today, Single Digits Inc. announces Jerry Grove has joined as Vice President and General Manager of Senior Living. During his 20-year tenure in the senior care industry, Grove has built a reputation for his ability to develop leading-edge business strategies that produce award-winning programs and exponential organizational growth.
"Operators have been starving for service that enables them to seamlessly manage all of their residents' communications and entertainment needs," said Grove. "In my many years providing technology and communications services to the senior living industry, I have seen nothing that comes close to what Single Digits has to offer the sector. I look forward to joining the leadership team to help deliver these groundbreaking services to the industry."
Most recently, Grove was the Senior Vice President of Sales at Sentrics, where he developed the company's new 3in1 Managed Services Program. He joined Sentrics upon its acquisition of Esco Technologies, LLC.
As President and Chief Executive Officer at Esco Technologies, Grove grew the company from six to 75 employees and achieved record revenue growth by shifting focus from hospital care and commercial telecom to concierge connectivity services for the adult health and housing industry. Grove developed and launched CareConnect™, a program providing managed phone, tv, internet, nurse call, and onsite technology concierge services for senior community staff and residents. Argentum awarded CareConnect the Best of the Best New Products in 2011.
"Senior living is a unique market that requires specialization," said CEO Mike Sargent. "Jerry's unique experience and track record of producing programs that resonate will enable us to continue to grow our footprint by delivering specialty connectivity that anticipates the unique needs of the senior living industry."
Single Digits entered the senior care sector with the 2020 acquisition of Inviacom, a company that pioneered compassionate senior connectivity in 2003. Since this acquisition, Single Digits has increased its market share and established itself as the only quadruple-play managed Wi-Fi, IT, voice, and television provider in the sector, supporting over 100,000 devices for 20,000 residents across more than 100 properties with white-glove installation, onboarding, and customer service.
"We are committed to investing in growth and innovation in senior connectivity," said David Mace, Managing Director at GI Partners. "Jerry's deep well of experience, knowledge, and connections is the perfect trifecta to build on our existing foundation."
ABOUT SINGLE DIGITS
Single Digits is a leading provider of intelligent managed networks, next-generation Wi-Fi solutions, High-Speed Internet Access management, and global support solutions. The company delivers its Connected Life Experience™ by offering complete guest and resident internet and connectivity solutions including a comprehensive connectivity managed services platform, IP network design, professional services, maintenance, networking monitoring and analytics, multi-lingual support, revenue reporting and authentication tracking. Single Digits currently serves nearly 4,000 customers across hospitality, student housing, senior living, conventional MDU, transportation, and federal and municipal government facilities. Single Digits was acquired in 2018 by GI Partners, a leading private equity firm. For more information, please visit http://www.singledigits.com.
ABOUT GI PARTNERS
Founded in 2001, GI Partners is a private investment firm with over 100 employees and offices in San Francisco, New York, Chicago, Greenwich, and Scottsdale. The firm has raised over $31 billion in capital from leading institutional investors around the world to invest in private equity, real estate, and data infrastructure strategies. The private equity team invests primarily in companies in the healthcare, IT infrastructure, services, and software sectors. The real estate team focuses primarily on technology and life sciences properties as well as other specialized types of real estate. The data infrastructure team invests primarily in hard asset infrastructure businesses underpinning the digital economy. For more information, please visit http://www.gipartners.com.