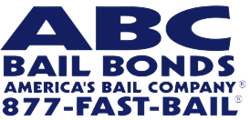 We want to make it very easy for people to find what they need on the website because usually people who are navigating our site are facing stressful circumstances
Jersey City, NJ (PRWEB) June 29, 2015
Jersey City bail bonds experts at ABC Bail have been serving clients throughout New Jersey and Pennsylvania for many years. Until now they have never had city specific pages for bail bonds in Jersey City. They added these new pages to make navigating the site easier for potential clients. "We want to make it very easy for people to find what they need on the website because usually people who are navigating our site are facing stressful circumstances," says Johnathan Yellin of ABC Bail Bonds. Also added to the site are city specific pages for warrant checks and finding people in custody.
Jersey City bail bonds companies are a dime a dozen and a lot of them don't compare to ABC Bail Bonds according to Yellin. "We offer different services than most bonding companies. We offer our clients specialized services, we can do this because we are bigger and we have more resources."
With over 40 licensed agents, the licensed bail bondsmen at ABC Bail can work with many clients simultaneously. This reduces the amount of time their customers have to wait in jail unnecessarily. "We say Call ABC First…Get Out Fast, and we mean it. We have agents standing by 24 hours a day including weekends and holidays, and we do everything in our power to get people out of jail as fast as the law allows," says Yellin. According to customer reviews for ABC their customers have been very satisfied with their speed as this excerpt shows, "I needed my son out NOW. I knew that ABC was a larger company and could respond immediately to my needs. From the first call to the finish of the case, the entire staff at ABC was always compassionate during one of the most traumatic and upsetting times of my life."
ABC also offers warrant checks in Jersey City. They do this because over the years they have realized that there are people out there who suspect they have warrants but aren't sure. "We are happy to help people determine whether or not they have a warrant. Then we can help them take care of it. Most people feel a lot better after we help them clear up the warrant," says Yellin. The form is on the new Jersey City warrant check page on their website and it is also available through their App.
Another addition to the website is the Jersey City inmate finder page. People who have loved ones who have been arrested may need this complimentary service if they don't know which jail the arrestee was taken to. "We can help people find their loved one. Then we can offer them easy pay options through our payment plans to get the person in custody released fast," says Yellin.
To learn more about Hackensack bail bonds or ABC please visit their website. People can also go there to see the new Jersey City bail bonds, warrant check and inmate locator pages. Company information is also available from their many positive online reviews. People are encouraged to watch their YouTube videos and to read their press releases. For help right now please call (877) FAST-BAIL to speak with an experienced bail bondsman.
ABC Bail Bonds Inc
16 Green St
Newark, NJ 07102
(973) 621-8050