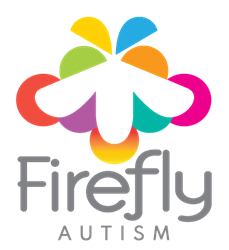 Once a Firefly, Always a Firefly.
DENVER (PRWEB) August 25, 2021
On October 1st, 2021, Jesse Ogas will be moving on from his role as Executive Director at Firefly Autism and will be joining 9News, Denver's NBC Affiliate, as the Executive Director of Social Responsibility and Community Affairs. Ogas is creating a new role and division within the corporation to establish a strong focus on community specifically for inclusion and diversity as he did with Firefly Autism.
Ogas first joined the non-profit sector years ago for an organization that supported Developmentally Disabled Adults and their families. For 6 years, he helped to build their Development and Community Relations Arm. In 2013, he joined the team at Firefly Autism and was soon named the Executive Director. He and the organization have never looked back and today they are leaders in the field of behavior and autism treatment.
For over 30 years, Ogas has served on the boards of nonprofit organizations that have had a significant impact on underserved communities. His first nonprofit board experience was on the Colorado Aids Project and then on boards of Clinica Tepeyac, Kemp Foundation, Latina Safehouse, Newsed, Adams Camp, MSU Presidents Cabinet, and others. Ogas learned that in order for non-profits to survive, they would have to begin to operate with an understanding that "it's all about relationships". People give to people, who lead them to causes…not the other way around. Ogas has used this understanding to benefit the nonprofits he served and will continue to use his experience and knowledge within the 9News team.
"Great leaders keep a finger to the pulse of their organization, and they also know when it's time to bring in new fresh talent that has been groomed for years and is ready to take on a new role with mentorship and support!" says Ogas. "After almost 9 years of leading this amazing organization, my time to move on is now at hand. I will be transitioning as Executive Director to the Board of Directors of Firefly Autism where I will continue to drive and support the development and our beloved "Laugh Yourself Blue" annual event."
Taking his passion for the selfless work of non-profits and community relations, Ogas is joining 9News, one of the largest media platforms today, to combine what he loves and with what he knows in order to build something truly incredible.
"It's bittersweet for me because when I took over the reins at Firefly Autism, the organization was literally close to shutting its doors and it was then that I committed and made a promise to all our stakeholders that I would fight to the end to keep this organization from folding because our families and fellow Coloradans were depending on us," states Ogas. "Today Firefly Autism is a vibrant organization, in a new facility located in Lakewood, Colorado and is now considered leaders in the field of ABA Therapy! The clinical team here is by far the best nationally and worldwide in my opinion and I leave what we've built in capable hands to not only move it forward but to continue to build on the foundation we've created!"
Ogas will still remain heavily involved in the nonprofit organization Firefly Autism as a new member of the board of directors as the Chair of the Development Committee. Firefly Autism's prestigious board of directors are closely involved in Ogas's transition and are committed to ensuring his legacy and help the team continue to thrive well into the future. "Jesse's vision of growth, unity and access to quality service at Firefly will go with him to 9News. We are confident he will provide leadership in fostering unity and understanding for all communities in Denver and Colorado," states Sandra Gudat, Board President, and Yolanda Ortega, Board Vice President.
"My motto has always been "Once a Firefly, Always a Firefly" and continuing on with Firefly Autism as a member of the board of directors confirms just that," says Ogas.
If you're interested in learning more or getting in touch with Jesse Ogas, please contact Nicole Abunassar at nicole@nkgroupe.com.