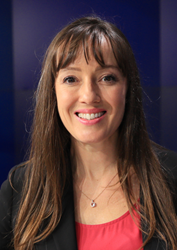 The CWCBExpo is an important conference, it brings industry leaders together to ask tough questions and engage in conversations that will have an ultimate impact on the future of the industry.
PARAMUS, N.J. (PRWEB) March 04, 2020
One of the cannabis industry's top female entrepreneurs and technology innovator, Jessica Billingsley, CEO of Akerna (Nasdaq: KERN), will deliver a Keynote Address on May 28th at the Cannabis World Congress & Business Exposition (CWCBExpo). Taking place May 28-30, 2020 at the Javits Convention Center in New York City, CWCBExpo New York is the only B2B event in the emerging tri-state area focused on the entire supply chain for the legalized cannabis industry including medical, adult-use, hemp, and CBD.
In her Keynote entitled: "Entrepreneurial Journey from Technology to the Center of Cannabis," Ms. Billingsley will share her unique insight on how she applied her early career in tech to create a much-needed business solution for the cannabis industry. She will also discuss the obstacles she faced when entering the industry, the positive advancements made as businesses have embraced more technology solutions, and her vision on future areas of growth and opportunities.
"The CWCBExpo is an important conference, it brings industry leaders together to ask tough questions and engage in conversations that will have an ultimate impact on the future of the industry. I am honored to be a keynote speaker and I look forward to connecting with the community and to sharing insights on not only my entrepreneurial journey but also the importance of accountability and transparency throughout the supply chain," said Ms. Billingsley.
Ms. Billingsley started in cannabis by investing in a Colorado dispensary, which introduced her to the lack of software designed for companies to scale their businesses efficiently. In 2010, she co-founded MJ Freeway and created its seed-to-sale technology. She served as President until April 2018, and later as the CEO until MJ Freeway was acquired by MTech to form Akerna. In June 2019, she became the first CEO of a cannabis technology company to be listed on Nasdaq.
A recognized entrepreneur and business executive, Ms. Billingsley has been named as one of Inc. Magazine's 100 Female Founders and Fortune's Most Promising Female Entrepreneurs, as well as made Entrepreneur's inaugural list of 100 Powerful Women. Ms. Billingsley earned her degree in Communications and Computer Science from the University of Georgia and later became CEO and founder of Zoco, a technology services firm with clients across the United States.
Joining Ms. Billingsley as a headline speaker at CWCBExpo New York will be "In Conversation With Bruce Linton: The Next Great Adventure," and the "Cannabis Capital Crossroads," presentation with CNBC's Tim Seymour and Sumit Mehta of MAZAKALI.
The CWCBExpo New York conference program will also include seminars, panels, and workshops that provide relevant, data-driven information and industry trends moving this emerging and opportunistic market forward, including a deep dive into the current legal landscape and cannabinoid medicine studies.
The dynamic CWCBExpo New York expo floor has moved to the expansive third level of the Javits Center (Hall 3A), tripling its space for exhibits. The most innovative product, service, and technology companies will showcase their solutions for the entire cannabis ecosystem.
Active outreach and collaboration with community organizations, non-profits, and cultural events in New York and the tri-state region are underway to create the most dynamic CWCBExpo Cannabis Week for all stakeholders in the exploding cannabis industry. Partnerships and programming will be announced soon.
To register and secure the best pre-show pricing go to:
[https://www.cwcbexpo.com/attend-registration-nyc-2020/. For more information on limited prime exhibit space and sponsorship opportunities, email: sales@cwcbexpo.com or call 201-580-2050.
About Cannabis World Congress & Business Expositions (CWCBExpo)
CWCBExpos are the premier business-to-business events for the legalized cannabis industry and are held 3 times per year in the largest business, financial, and media markets—New York City, Los Angeles and Boston. The CWCBExpo Cannabis Week will bring the industry together for continued networking and community-building. Connect on Twitter, Facebook, Instagram, and LinkedIn: @cwcbexpo.
Editor's Note: Qualified members of the media are invited to register as press for
CWCBExpo New York. Request a press badge at:
https://www.cwcbexpo.com/press-registration-new-york/ or email: press@cwcbexpo.com.