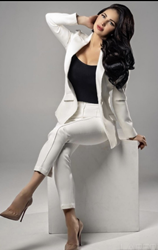 No matter the date on the calendar, there are countless causes who will benefit from even the smallest donation.
DENVER (PRWEB) December 30, 2020
As the CEO and founder of WARHORSEUSA, Jessica Jordaan understands the importance of charitable efforts. 50 percent of the nation's nonprofit organizations receive their annual donations between the months of October and December. Despite this statistic, the needs for charitable donations do not reduce in January.
WARHORSEUSA is proud to announce the donation of 1,000 wild horse stuffed toys to the Salvation Army. The Salvation Army is one of countless charitable organizations where toys, clothes and money are helping families in need. COVID-19 is causing an even greater need for charitable efforts.
Jessica Jordaan encourages all in a position to donate to a charitable cause to do so saying, "No matter the date on the calendar, there are countless causes who will benefit from even the smallest donation."
"The numbers in terms of the people who we are serving are simply off the charts and how we're going to meet the increased need is causing us to be concerned about giving levels." said Kenneth Hodder, the U.S. national commander for the Salvation Army.
"The Salvation Army is actually seeing an increased number of donations, but the need has never been greater in the wake of the COVID-19 pandemic," continued Jordaan.
The WARHORSEUSA organization is just one of many non-profits that relies on charitable donations throughout the year. Those who donate to WARHORSEUSA help abused, unwanted and abandoned Wild American Mustangs.
About WARHORSEUSA:
WARHORSEUSA is a non-profit that raises awareness on the battle for Wild American Mustangs. Currently Jordaan is Working on The Last Foal Documentary in Namibia, Africa. With International Photographer Guadalupe Laiz. (CNN Feature). The Last Foal project will photograph and document the strife of the remaining wild horses of The Namib Desert. Their survival now remains on the last foals born. Subject to drought and Hyenas, these foals face grave danger and the survival of the entire band, relies on them.
About Salvation Army:
The Salvation Army, an international movement, is an evangelical part of the universal Christian Church. Its message is based on the Bible. Its ministry is motivated by the love of God. Its mission is to preach the gospel of Jesus Christ and to meet human needs in His name without discrimination.