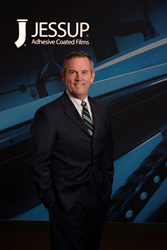 "We are delighted to expand our chemistry, engineering and manufacturing resources with the addition of Safe Glow®," said Robert A. Jessup, President and Chief Executive Officer of Jessup. "We look forward to providing our customers worldwide with the very best in photoluminescent safety products."
MCHENRY, Ill. (PRWEB) May 30, 2019
Jessup Manufacturing Company announced today it has purchased Safe Glow Corporation for an undisclosed amount. This strategic move consolidates Safe Glow® with Jessup Glo Brite®, two popular brands of photoluminescent safety products for industrial, commercial and institutional markets.
Jessup Manufacturing Company is a manufacturer of adhesive coated films and photoluminescent safety products sold to businesses and consumers under the Jessup Glo Brite® brand. Leading Glo Brite® products include sustainable, non-electric UL924 Listed exit signs; egress path markings; safety signs; and bulk films for the printing industry. Jessup Manufacturing Company is privately held and headquartered in McHenry, Illinois.
Safe Glow Corporation is a manufacturer of photoluminescent products under the Safe Glow® brand. The UL924 Listed Safe Glow® exit sign can be found in hospitals, universities and other institutions. Safe Glow Corporation is headquartered in Orange, California.
"We are delighted to expand our chemistry, engineering and manufacturing resources with the addition of Safe Glow®," said Robert A. Jessup, President and Chief Executive Officer of Jessup. "We look forward to providing our customers worldwide with the very best in photoluminescent safety products."
Photoluminescent products are intrinsically sustainable, green and require no energy. Photoluminescent materials absorb ambient light and then reflect the light back when plunged into darkness, such as when there is a power outage emergency. Jessup Manufacturing is one of the world's largest producers of bulk materials and finished products such as exit signs, safety signs, egress markings, tapes and treads. Glo Brite® photoluminescent products are used in commercial buildings, airplanes, rail cars, and ships of all kinds.
About Jessup Manufacturing
Jessup Manufacturing Company is a global manufacturer of adhesive coated films. Jessup products are used in many industries, including industrial and facility safety; all transportation sectors (aerospace, automotive, rail, marine); architecture and construction; action sports; graphics media; and diversified manufacturing. Jessup brands include Solve+Make™, Jessup's service for making application-specific adhesive coated films; Safety Track® non-slip tapes and treads; Glo Brite® photoluminescent films and exit signs; Asphalt Art® and TexWalk® media for printed graphics; and Jessup Griptape® for skateboards. Jessup has two manufacturing plants in McHenry and Lake Bluff, Illinois. Visit https://www.jessupmfg.com/ for more company information.