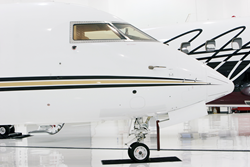 "We knew that there was something missing in the private aviation industry, and we wanted to offer that solution to our customers."
NEW YORK (PRWEB) January 27, 2022
While many private jet companies have increased their fixed pricing significantly, or even stopped taking on new members, the wholesale market is now telling a different story.
According to JetMembership.com, a wholesale private jet charter seller, the average price for a charter flight in the United States has decreased almost 20 percent in January compared with the average of 2021. This observed change is an average applied to all categories of aircraft, including turboprop, light jet, midsize jet, super-midsize jet, and heavy jet. JetMembership.com compiles data from actual wholesale quotes from aircraft operators, and sources hundreds of private aircraft quotes daily for their members.
"We are seeing a significant drop in air charter pricing in 2022. This is contradictory to the narrative other companies are pushing out, which is a welcomed development for both our members and prospective members," said Jack Willison, General Manager of JetMembership.com. "With the direction the market is heading, our pricing model makes the most sense for the frequent flyer. While others will mark up the trip, we let you book at the wholesale rate."
JetMembership.com is unique in the industry being that it is a membership-based system that offers access to private flights at wholesale rates to customers who pay a flat membership fee. This can be especially beneficial for those who fly private often, and with JetMembership.com's new website and app launch, the entire process is more simplified than ever while allowing members to keep track of their cumulative cost savings.
"We knew that there was something missing in the private aviation industry, and we wanted to offer that solution to our customers," Willison added. "Jet cards are frequently advertised as the solution, but there are several issues with jet cards. Not only are customers limited to the types of planes they can charter with jet cards, but they often have to purchase a lot of flight time upfront. This is a significant amount of money that frequently goes to waste because jet card hours can expire if unused."
JetMembership.com is the simple way for customers to pay no-commission prices with complete transparency. Customers have unlimited choices when it comes to aircraft selections, don't have to worry about unused or expiring hours, and the membership pays for itself after a couple of flights. With the success of their alternative approach, the organization of JetMembership.com has seen exponential growth recently, which has also made them recognize the importance of implementing the latest technology in their booking process for their members.
"We feel the best way to reinvest capital in this industry is to keep our members taken care of and up to date with how the market is moving. Giving them the best technology available and hiring the most knowledgeable advisors who are accessible around the clock is our highest priority," said Noah Terry, Director of Marketing and Public Relations. "We are a customer-centric SAAS company with a large advisor team. Our advisors are experts in the field and understand which aircraft is right for the customer and what operators are best. They also understand that customers want their wholesale quotes fast, so that's exactly what we deliver."
The changes to the website, in addition to the development of the app, were created to simplify private flight bookings even further. The booking process can now be completed with just a few simple steps using a smartphone or computer. With this innovative approach now available for customers, chartering flights can be done easily, at any time, from any place. This is the first time the company has created its own app from scratch, which is available for download in Apple's App Store and Google Play. The private aviation company is confident that their new app will help exceed customers' expectations in this fast-paced world of technology. In order to meet the demand of customers, JetMembership.com has also expanded its advisor team significantly, assuring that there is 24/7 coverage when it comes to flight bookings.
"We understand that adapting to the market and giving the best customer experience means hiring more advisors, staying on top of the latest technology trends, and making quoting, booking and trip management simpler for our members," said the Executive Board at JetMembership.com. "We will continue to give our members the best possible rates for flying private, while also continuously updating our technology and booking options to streamline the process.
With charter prices falling, JetMembership.com encourages flyers to "shop around."
"We know that a lot of private flyers have existing relationships with other private aviation companies; many of our members started with another private jet provider," the Executive Board added. "We are the perfect supplement when those other providers come up short, or their pricing seems too high."
JetMembership.com's rebranding, along with their new website and the app, are major milestones in the company's history. The company has been operating for over 12 years with thousands of satisfied customers who have flown on tens of thousands of flights. Through their new online services, members are able to request quotes for private flights from anywhere, at any time. This gives customers complete control over chartering their next flight while saving them time in the process.
###
To learn more about JetMembership.com, please contact Noah Terry, Director of Marketing and Public Relations, at 1(631) 676 7488 ext 19 or send an email to NTerry@jetmembership.com. Visit JetMembership.com on the web at http://www.jetmembership.com. or download the app at Apple's App Store (iOS) and Google Play (Android).