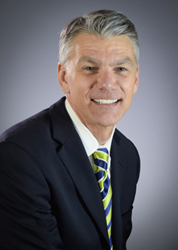 "Microsoft is changing the partner model pretty dramatically. Jet Reports is a great way to reduce the risk inherit with change."
PORTLAND, Ore. (PRWEB) September 13, 2016
Jet Reports announced today its sponsorship of the 2016 Directions North America, the largest conference in North America for partners and resellers of Microsoft Dynamics NAV.
The four-day conference takes place in Phoenix, Arizona starting September 25 with Jet Reports presenting a session on its role as standard-bearer for business reporting in Dynamics NAV.
"Jet Reports is proud that Microsoft considers our products to be the best in the NAV marketplace when it comes to financial reporting and that it has chosen Jet Reports as the standard, de facto third party solution for NAV users to get the reports and data they need," said Jet Reports CEO Joe Little. "This business reporting solution reveals hidden resources and revenue opportunities that resellers of Dynamics NAV easily miss, and we are excited to educate partners on this more during the event."
Jon Oesch, Jet Reports' Vice President of Sales, will conduct the session "Why Jet Reports Sets the Standard for Reporting in Dynamics NAV." Topics will include how Jet Reports integrates with Microsoft Power BI, its proven track record when it comes to implementation, and the difference this product can make to the bottom line for partners and resellers.
"Microsoft is changing the partner model pretty dramatically. Jet Reports is a great way to reduce the risk inherit with change – especially at a time when so many partners complain that their margins are being squeezed and implementations are going over budget," Oesch said.
The session takes place Sept 26 at 11:30 am. To register for Directions NA, visit navdirections.com.
Oesch said more than 10,000 companies around the world already rely on Jet Reports every day for financial reporting and visibility into their business data.
About Jet Reports
Jet Reports delivers unparalleled access to data through fast and flexible reporting and business analytics solutions that are cost effective, provide rapid time-to-value, and are built specifically for the needs of Microsoft Dynamics ERP users. Founded in 2002, Jet Reports is headquartered in Portland, OR, and has distribution offices in 14 countries around the globe. Over 10,000 companies in 94 countries rely on Jet Reports every day for their financial reporting.
Learn more about Jet Reports at: http://www.jetreports.com