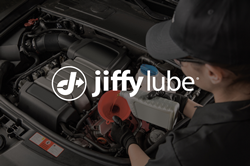 According to industry tests, synthetic oil engines perform 47% better than engines using conventional motor oil.
ORLANDO, Fla. (PRWEB) July 31, 2019
Significantly more expensive than its conventional cousin, synthetic oil is likely to be recommended by technicians whenever a car goes in for a service or oil change. But is it really worth the extra money? Or are greedy garages simply lining their own pockets with fictitious tales about increased performance, engine protection, and environmental advantages?
Ensuring a regular oil change service is a necessary evil of owning a car. Many carry out such tasks themselves, others use a garage or specialized oil change shop. But whichever option is chosen, there's still the further decision of what type of oil to use; conventional (also called mineral motor oil) or synthetic. To further muddy the waters there are two additional sub-options of the latter—fully synthetic and synthetic blend.
However, contrary to what some believe, the extra cost of synthetic oil really is money well spent.
Benefits Of Synthetic Motor Oil
To understand why synthetic motor oil is the preferred choice for car engines it's first necessary to explain the differences between the two major types. While both are made from refining oil, the synthetic version has been significantly modified. The inclusion of powdered additives and a carrier oil, as well as other ingredients and various refinement processes, ensures an even molecular structure and therefore even distribution of the additives.
This, in turn, leads to less friction, reduced engine deposits, cleaner oil with fewer impurities, engine protection and, very importantly, fewer emissions.
What Cars Benefit From The Use Of Synthetic Oil?
While there is no "bad" motor oil, the use of synthetic oil is beneficial for all motor vehicles. Although it's more expensive—sometimes by as much as 10 times the price—an engine can go far longer between oil changes when using synthetic oil. Rather than the average recommendation of changing the oil twice a year (or 7,500 miles), this can be reduced to a single annual change or as much as 15,000 miles.
Engine performance is greatly increased when using synthetic oil. The refining process and additives mean that the engine is far more protected due to lower levels of friction. In addition, such oil actually cleans the engine of deposits, thickens more slowly than conventional oil, and burns cleaner. What this means at base level is that the car performs at a dramatically higher level.
Advantages Of Using Synthetic Oil
Of course, the cost of having a synthetic oil change is one that puts many people off. However, there are multiple advantages that will be apparent in both the short and the long term. These include better fuel and oil economy, reduced engine drag, quicker engine start time, ongoing cleaning of engine sludge and deposits, longer intervals between oil changes, less wear on the engine due to less friction, better all-weather protection, and the oil effectiveness and quality is more uniform and therefore predictable. Last, but by no means least, synthetic oil creates far lower emissions, something that's now crucial to consider when making all kinds of lifestyle choices.
When it comes to car performance, the AAA says of using synthetic oil, "According to industry tests, synthetic oil engines perform 47% better than engines using conventional motor oil."
Jiffy Lube service centers are conveniently located throughout North America. Their expert technicians can advise on oil change options to suit an individual car and the owner's budget. While using a synthetic option is the gold standard their technicians can recommend other options, such as a more affordable synthetic blend, or perhaps rotating between fully synthetic and conventional oil on a regular basis. Thanks to the drive-in service on offer at Jiffy Lube locations, all types of oil change can be carried out at an owner's convenience, plus customers can be sure that the staff will use the highest quality grade of synthetic oil to suit a particular car engine, and to ensure the change is carried out as per manufacturer instructions. For more information please visit https://jiffylubeorlando.com/.