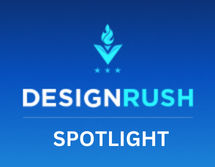 MIAMI (PRWEB) December 02, 2022
Harrison Co. reported that over 38,000 gyms and health clubs closed down because of the COVID-19 pandemic as of May 2020. It is why 40% of gym members exercised at home for the first time, resulting in 83% of trainers working primarily online after the pandemic, as per The Personal Trainer Development Center.
DesignRush, a B2B marketplace connecting businesses with agencies, interviewed Jill Rankin, senior vice president of marketing at 24 Hour Fitness, to find out how the brand adjusted to the challenges of the past two years.
Interview highlights include:

Details on the company's much-needed brand refresh and its biggest challenges
How the company caters to mental health as part of the fitness journey
The secrets to successfully refreshing and modernizing a legacy brand
The most valuable things Jill has learned from their "Strength in 24" initiative
Get to know these and more in the full Spotlight interview.
About DesignRush:
DesignRush.com is a B2B marketplace connecting businesses with agencies through expert reviews and agency ranking lists, awards, knowledge resources, and personalized agency recommendations for vetted projects.