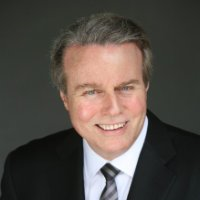 I've seen first-hand how communication, safety, and care are improved by having a GeriJoy Companion.
San Francisco, CA (PRWEB) October 30, 2014
Victor Wang, CEO of GeriJoy, announced, "We're very pleased to have Jim join our executive team at GeriJoy. With his deep experience in bringing innovation to the market and in fulfilling the aging care needs of seniors and their families, Jim is an ideal addition to the company as we enter our next stage of growth."
Before GeriJoy, Wambach founded Sesen Elder Care, a provider of in-home care and care management, with one goal: to make a positive difference in the field of elder care. At Sesen, Wambach aligned with a group of dedicated and passionate elder care professionals in the San Francisco Bay Area who are helping to improve the overall quality of care available to seniors. Jim was a leader in utilizing emerging home care technologies to further improve quality of care while reducing overall cost of in-home care, which is often not covered by insurance.
Wambach, a designated Certified Senior Advisor by the Society of Certified Senior Advisors, also serves as President of the Board for Foster City Village, a non-profit, volunteer-centered organization focused on helping seniors successfully age in place. Foster City Village provides its senior members with services, activities and personal connections, enabling healthier aging and improved quality of life.
Earlier in his career, Jim had 25 years of success as an executive leader in the information technology industry, and was consistently recognized for his creativity, productivity, people development and management leadership by the companies he helped develop and grow over the years.
Wambach said, "I am excited by how GeriJoy's service eases the anxiety felt by loved ones of an older adult living alone or in an assisted living facility. I've seen first-hand how communication, safety, and care are improved by having a GeriJoy Companion serve as an anchor point for the family and others involved in the care of that older adult, all while reducing the overall cost of care."
About GeriJoy
GeriJoy makes dementia care more cost-effective and more joyful. GeriJoy's specially-trained remote caregivers offer 24x7 companionship, supervision, and clinical support for older adults through tablet-based avatars, improving care, increasing peace of mind, and lowering overall cost of care – which totaled $214 billion last year just for Alzheimer's care in the US. GeriJoy's avatars appear as adorable talking pets, allowing GeriJoy to build joyful friendships with people who are otherwise difficult to engage due to cognitive, memory, or behavioral issues. The startup company is advised by the CEO of the American Geriatrics Society, and has won numerous accolades from organizations like AARP, TEDMED, and the US Senate. See GeriJoy in action at http://gerijoy.com/video#CustomerStories or contact GeriJoy at info (at) gerijoy (dot) com