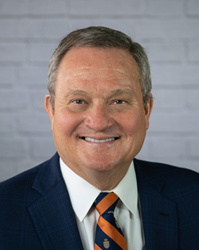 "We're celebrating 35 years in business this year, and I couldn't be more proud of this company and what we've accomplished since our humble start in my garage!"
MINNEAPOLIS (PRWEB) May 11, 2021
Jim Loffler, Founder and CEO of Loffler Companies, has been chosen as a 2021 Most Admired CEO by the Minneapolis/St. Paul Business Journal. Nominees lead metro-area-based organizations that are fast growing, innovative and corporate stewards. Individually, they also are leaders in their industries and communities through board service and volunteerism.
Jim was one of ten honorees chosen from a field of over 200 top business leaders at small and middle-market companies. The winners will be recognized at an awards event on Tuesday, Sept. 14.
"Thank you to the Minneapolis St Paul Business Journal for this recognition. I am honored to be nominated and chosen for doing what I love to do every day – work with our incredible employees and all of our loyal, amazing clients," Jim explained. "We're celebrating 35 years in business this year, and I couldn't be more proud of this company and what we've accomplished since our humble start in my garage!"
As the founder and CEO of Loffler Companies, Jim has been involved in every aspect of the business since it began in 1986. He's built a culture at Loffler Companies of positivity, integrity and putting clients first. His engagement with employees at all levels let them know they're important, trusted and the heart of the business.
"There's no one I respect more," said James Loffler, Loffler Companies' President and son of Jim Loffler. "I grew up in the business, and watched how hard my dad worked. I've seen how much he cares about his employees, his clients and the community, and the incredible responsibility he carries to help everyone be successful."
Loffler employees respond to his leadership and guidance, completing surveys that have earned the company a place on the StarTribune's "Top Workplace" list for ten consecutive years and Minneapolis St Paul Business Journal's "Best Places to Work" for four years.
A family-owned and nationally recognized leader in business technology and service, Loffler Companies has a 35-year history of giving back to the community, supporting many great causes including the Susan G. Komen Race for the Cure (Gold Sponsor), American Cancer Society, Ronald McDonald House, VEAP (Volunteers Enlisted to Assist People), Memorial Blood Centers, Cornerstone, Wounded Warrior Project, Coco's Heart Dog Rescue, Feed My Starving Children, and more.
Loffler Companies provides integrated business technology and services partnered with leading partners such as Nutanix, Arctic Wolf, Microsoft, Mitel and 8x8 as well as Canon, Konica Minolta, Xerox, HP, Lexmark and FP Mailing Solutions. Its offerings include I T managed and security services, disaster recovery/business continuity, professional IT services/consulting, unified communications, multifunctional copiers and printers, print management services, software and workflow technology consulting, and on-site management of copy and mail centers. For more information about Loffler Companies, call 952-925-6800 or email information@loffler.com or visit us online at http://www.loffler.com.