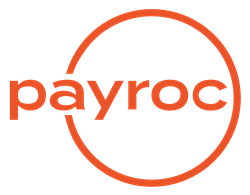 TINLEY PARK, Ill. (PRWEB) March 04, 2021
Payroc WorldAccess, LLC ("Payroc"), a leading merchant acquirer and global payment processing organization, today announces that Jim Oberman, Chief Executive Officer, is scheduled to present via webcast at the Wolfe Research FinTech Forum on Tuesday, March 10, 2021 beginning at 1:40 p.m. (ET). Jim Oberman will present alongside Todd Ablowitz from Infinicept as they discuss "Getting the Facts on PayFacs, Software, and Payments."
The 3-day forum will feature a variety of public and private companies who are key players in the payments and technology space. The event will include presentations, fireside chats, and panels on topics including: evolution at the point-of-sale, digital and omnichannel payments, e-commerce/m-commerce, digital wallets, B2B payments, money transfer, ACH, Blockchain and other disruptive technologies, security solutions, prepaid services, venture capital/private equity perspectives, and more.
About Payroc
Payroc is a high-growth, international merchant acquirer, payment facilitator, and processing powerhouse operating in 46 countries, and processing over $29 billion in annualized volume for more than 66,000 merchants. Payroc offers best-in-class sales enablement and merchant processing technology, delivering proprietary, innovative and full-service merchant acquiring solutions together with key card brand network payment sponsorship registrations. Payroc WorldAccess, LLC, is a registered VISA third party processor, Mastercard third party servicer, payment facilitator and encryption support organization for Fifth Third Bank. Payroc is a registered independent sales organization (ISO/MSP) for Fifth Third and Wells Fargo Bank, N.A., Concord, California. NXGEN, one of Payroc's companies, is an Elavon payments partner and registered as an ISO/MSP of Elavon, Inc., Georgia, a wholly owned subsidiary of US Bank Minneapolis. The company's Canadian business companies are registered ISO/MSP of Wells and Peoples Trust Company, Vancouver, Canada. For more information, please visit payroc.com