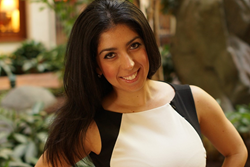 Orange County, CA (PRWEB) October 04, 2014
Jimena Cortes is a Linkedin Business and Marketing Expert, who was just featured on the international Business Times and the LA Daily News for the release of her new Linkedin Report on Success Strategies for Today's Business Owners. Her report consists of helpful tips in using LinkedIn to obtain new clients quickly. In this report Jimena explains 5 simple tweaks one can make to their LinkedIn marketing strategy that will:
1. Save one hours of time per day from their prospecting activities
2. Attract prospects to one's business versus having to chase them
3. Get a higher quality of leads
4. Leverage one's current network for business
LinkedIn is a business-oriented social networking service. Founded in December 2002 and launched on May 5, 2003, it is mainly used for professional networking. In 2006, LinkedIn increased to 20 million viewers. As of June 2013, LinkedIn reports more than 259 million acquired users in more than 200 countries and territories.
The site is available in 20 languages, including English, French, German, Italian, Portuguese, Spanish, Dutch, Swedish, Danish, Romanian, Russian, Turkish, Japanese, Czech, Polish, Korean, Indonesian, Malay, and Tagalog. As of 2 July 2013, Quantcast reports LinkedIn has 65.6 million monthly unique U.S. visitors and 178.4 million globally, a number that as of 29 October 2013 has increased to 184 million. In June 2011, LinkedIn had 33.9 million unique visitors, up 63 percent from a year earlier and surpassing MySpace.
Jimena Cortes is a Linkedin Expert and business marketing consultant, published author and entrepreneur who is the founder of Wizard Media where she helps businesses leverage search engines and social networks like Facebook and LinkedIn get more clients. She has used LinkedIn over the past 2 years to grow her search and social media marketing company. Due to her success on LinkedIn, she recently launched a comprehensive training program on how marketers can leverage LinkedIn to grow their businesses.