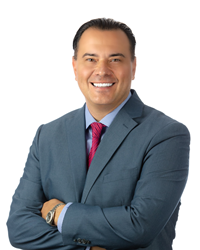 Whether your business did well in 2020 or not, take this opportunity to start fresh, have pride in your work, and be aggressive with your goals.
WAYNE, N.J. (PRWEB) January 05, 2021
In order to strengthen the economy and help small to mid-size businesses grow, JK Consulting Group is now offering complimentary business growth and strategy sessions to discuss how to succeed in 2021. Providing effective and insightful guidance during the worst of the pandemic with online materials and virtual trainings, JK Consulting Group and President and CEO Jeff Kovatch, are now setting their sites on the new year.
Founded in Wayne, New Jersey, JK Consulting Group partners with businesses across the country and has the pulse of the current marketplace. With extensive experience in the hospitality and healthcare fields with a focus on the dental industry, this group instills innovation and integrity in everything they do. Implementing nearly four decades of experience offering a proven and progressive approach to business growth, Kovatch and his team see the real opportunity strategic management of the new year can bring, even for those that have struggled amid the coronavirus pandemic. They believe that now more than ever there are significant opportunities for development, as long as they are acted upon.
Kovatch's biggest piece of advice is to look ahead, "Whether your business did well in 2020 or not, take this opportunity to start fresh, have pride in your work, and be aggressive with your goals."
JK Consulting Group offers short, no-obligation strategy calls to lay the foundation for the new year. Their formula for growth also involves a more in-depth analysis and survey of the current state of the business. They recommend developing not only initial goals for next year but goals and benchmarks to hit throughout the year as well as long-term goals for the future.
One change they see highly successful businesses making in 2021 is adopting flexibility. From offering more virtual or contact-less options to thinking outside the box with never-before-seen solutions; JK Consulting Group advises every business, whether a small dental office or a large corporation, to have an open mind and think resourcefully.
Those interested in scheduling a complimentary strategy call with one of the seasoned professionals at JK Consulting Group and jumpstarting their business's growth in 2021 should call 973-809-5466. To learn more about the other services this team provides from marketing to mergers and acquisitions visit http://www.jkconsultinggroup.com.
About JK Consulting Group
JK Consulting Group brings over three decades of experience partnering with small, mid-sized, and large companies across the country. Jeff Kovatch, founder and CEO, has proven experience in the healthcare, hospitality, and dental fields and leverages his expertise as a multi-talented business growth visionary with each new partnership. JK Consulting Group takes a hands-on approach to consulting whether through mergers and acquisitions, marketing and sales, facilitation of investments, or tailored coaching and training regimens. Those interested in partnering with an innovative and experienced consultant can call 973-809-5466 or visit http://www.jkconsultinggroup.com to learn more.