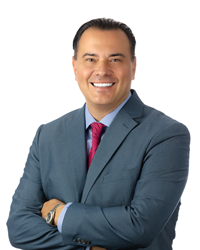 Selling a dental practice is never 'simple' but it can be a smooth process if planned right.
WAYNE, N.J. (PRWEB) March 30, 2021
Dental practitioners across the country can now use "The Complete Guide to Selling Your Dental Practice" a complimentary offering by JK Consulting Group. The seasoned professionals at JK Consulting Group have specialized expertise in the dental industry. Whether a small general dental practice or a prosperous multi-location Dental Service Organization (DSO), they are looking to share their knowledge and help those in need of taking the next step—selling their practice at a profit.
According to JK Consulting Group, growing and managing a dental practice is challenging enough. Their objective is to help those in need of direction during this difficult, and at times emotional, transition. It is recommended that professionals such as a certified accountant, broker, financial advisor, and business consultant be incorporated into the transition team. JK Consulting Group makes the process simpler with a full-spectrum of services and team members to ensure the process is as seamless and convenient as possible.
JK Consulting Group's thorough guide breaks down this complex process into three key phases, detailing often forgotten but necessary tasks in order to not only make a sale, but make a profitable one. Expert advice is given for common questions gathered by clinicians across the country including when it is best to tell the dental staff and whether it is recommended to invest in technology before a sale.
Jeff Kovatch, the founder and CEO of JK Consulting Group states, "Selling a dental practice is never 'simple' but it can be a smooth process if planned right. Our goal is to help doctors reach their next step, whether that be retirement or their next profitable endeavor."
Bringing decades of experience in dentistry, JK Consulting Group has its finger on the pulse of the dental industry. Their resume includes everything from proven dental marketing tactics, to tailored practice growth coaching and the facilitation of sales, mergers, and acquisitions. Investing themselves into each practice and the goals of each clinician they partner with, they are thrilled to see how their efforts can time and again result in profitable sales and personal goals being met.
To take advantage of their complimentary guide to selling a dental practice, visit their website at http://www.jkconsultinggroup.com. Those interested in a smooth and seamless selling transition can call 973-809-5466 to speak with a professional at JK Consulting Group and take the first step in selling their practice at a profit.
About JK Consulting Group
JK Consulting Group brings over three decades of experience partnering with small, mid-sized, and large companies across the country. Jeff Kovatch, founder and CEO, has proven experience in the healthcare, hospitality, and dental fields and leverages his expertise as a multi-talented business growth visionary with each new partnership. JK Consulting Group takes a hands-on approach to consulting whether through mergers and acquisitions, marketing and sales, facilitation of investments, or tailored coaching and training regimens. Those interested in partnering with an innovative and experienced consultant can call 973-809-5466 or visit http://www.jkconsultinggroup.com to learn more.