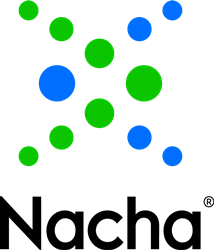 HERNDON, Va. (PRWEB) December 29, 2020
Like the rest of the world, when COVID-19 hit, Jeffrey and Grace Littlejohn were concerned. And like many small- and medium-sized businesses, their family-run residential electrical services company experienced a steep decline in March and April. But a few months later, business began to pick up once again.
"As an electrical services company, we were in the right line of business," Grace Littlejohn said. "Because people were quarantined at home and had to work remotely, they started to really pay attention to their surroundings. They either wanted to improve their spaces for themselves, or prep their homes for sale, or they just had time on their hands and wanted to take care of some electrical work around the house."
With the unexpected uptick in their business in the midst of a pandemic, having customers make ACH payments has been a true benefit to the Littlejohns as electronic payments are easy, convenient, low cost and secure.
For more information on why JML Electric prefers customers pay them using the ACH Network, view the case study here: https://www.nacha.org/news/jml-electric-choosing-ach-their-small-business-grows.
Helping businesses and organizations of all sizes to more easily make and receive ACH payments is one of Nacha's strategic initiatives aimed at increasing adoption of ACH payments. For more information on how to leverage ACH for a small business, visit ACHQuickStart.org, an online resource for businesses to learn how to pay or get paid by using ACH. For more information about JML Electric LLC, visit jmlelectricllc.com.
About Nacha
Nacha governs the thriving ACH Network, the payment system that drives safe, smart and fast Direct Deposits and Direct Payments with the capability to reach all U.S. bank and credit union accounts. More than 24 billion ACH payments were made in 2019, valued at nearly $56 trillion. Through problem-solving and consensus-building among diverse payment industry stakeholders, Nacha advances innovation and interoperability in the payments system. Nacha develops rules and standards, provides industry solutions, and delivers education, accreditation and advisory services.