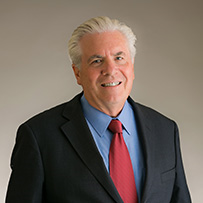 However, many employers count on the fact that most employees do not understand these laws that exist to protect them.
Orange County, CA (PRWEB) August 02, 2017
There are many California and federal laws in place to protect the rights of employees. "However, many employers count on the fact that most employees do not understand these laws that exist to protect them," said attorney Joseph M. Lovretovich, founder of JML Law.
In order to educate employees about employment law, Lovretovich lists the following ten misconceptions, followed by the facts:
No. 1: At-will employees have no rights. It is true that in most states an employee is employed at-will and can be terminated at the discretion of the employer. "However, the employer cannot terminate an employee in violation of a public policy such as race, disability, ethnic, national origin, gender or sexual orientation discrimination," noted Lovretovich.
No. 2: Employers cannot give bad references. In fact, there is no law prohibiting an employer from giving an employee a bad reference.
No. 3: Employees are entitled to severance pay when laid off. There is also no law that requires an employer to provide severance pay when an employee is laid off.
No. 4: If an employee is still unable to work after FMLA expires they can be fired. "If you need additional leave to recover from a disability or other medical condition, and your FMLA leave expires, you are still entitled to further leave as a reasonable accommodation to recover from your condition," said Lovretovich.
No. 5: A boss cannot fire an employee he or she doesn't like. An employer can terminate an employee if he or she doesn't like the employee, unless the basis for the dislike is based upon a violation of public policy.
No. 6: An employee cannot be laid off while on disability or FMLA. "If your company has a layoff and reduction in force, you are not immune from it just because you are out on leave," stressed Lovretovich.
No. 7: Individuals that sign independent contractor agreements cannot claim they are an employee. There are many factors that must be looked at to see if one's employer is properly characterizing them as an independent contractor.
No. 8: One cannot be fired for misconduct if other employees engaged in similar behavior and were not fired. "If you engage in misconduct, the fact that others have done it and have not been fired does not alone protect you from being fired," said Lovretovich.
No. 9: If a supervisor sexually harasses an employee, the employee can quit, not tell anyone and bring a lawsuit. "While your company is strictly liable for the acts of a supervisor, if you fail to tell anyone it happened, you may violate the doctrine of 'Avoidable Consequences,'" claimed Lovretovich.
No. 10: One can work as an unpaid intern to hopefully get hired later. "In this economy, many people are so desperate to work they accept non-paying employment in hopes they will convince the employer to hire them when there is an opening. That is against the law," concluded Lovretovich. "Employers who engage in that conduct are unscrupulous and should not be trusted."
About Joseph M. Lovretovich, JML Law
Joseph M. Lovretovich is widely regarded as one of California's top trial lawyers, and 100% of his practice is devoted to litigation. JML Law specializes in employment law,personal injury and workers' compensation. For more information, please call (818) 835-5735, or visit http://www.jmllaw.com.
About the NALA™
The NALA offers small and medium-sized businesses effective ways to reach customers through new media. As a single-agency source, the NALA helps businesses flourish in their local community. The NALA's mission is to promote a business' relevant and newsworthy events and achievements, both online and through traditional media. The information and content in this article are not in conjunction with the views of the NALA. For media inquiries, please call 805.650.6121, ext. 361.