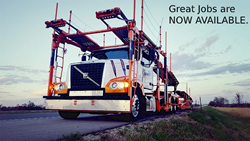 Volkswagen is a great company and we look forward to buiding a long-standing valued partnership." said David R. Larson, JMN's CCO
ST. LOUIS (PRWEB) September 17, 2020
JMN Logistics is pleased to announce that it has added a new contract with Volkswagen Group of America. It is one of the largest OEM contracts in the company's 20 Year History. JMN ramped up for the increase in business late in 2019 with its largest asset purchase of haulers in company history as well. "We are growing and prepared for a big win. Volkswagen is a great company and we look forward to building a long-standing valued partnership," said David R. Larson, Chief Commercial Officer of JMN. "Our team at JMN has worked hard through the pandemic to secure this business. We did not pull back, we kept the foot on the gas and now this effort will catapult us into a very exciting future", indicated Cindy Darnell, Chief Operating Officer at JMN.
JMN will be working to handle loads from the port in Jacksonville, FL and servicing dealers throughout the South East. The multi-year contract has JMN transportation nearly 50,000 vehicles for the manufacturer. The agreement spearheaded by Larson will be managed by Darnell who has 16 years plus experience in the automotive logistics industry and was recently added to the executive committee for the Auto Haulers Association of America. "I am so proud of this team, and what we have accomplished over the years. When Dave and Cindy said we needed to add trucks and staff last year to prepare, I was on board and made it happen. It is wonderful to see our plan come to fruition," stated Jon Nuckolls, CEO of JMN Logistics. "It is a big win in a time where good news is needed. Our entire team is excited to work with VW." added Jon.
The work is not done and JMN continues to aggressively look for drivers and staff to fuel the continued growth. The company recently launched a dedicated jobs site at http://www.drivejmn.com. Currently there are nearly 50 jobs available and JMN is ready to hire.
About JMN Logistics, LLC.
Privately owned and operated out of the St. Louis area, JMN provides excellence in the Automotive Transport Industry. For two decades, JMN has worked every day to deliver vehicles throughout the United States and abroad. Through dedication and creativity, JMN helps solve our customers' biggest logistic challenges for automotive transport. The entire team works hard to provide the best service to our customers while enriching the culture of the company. For more on JMN Logistics visit the company's website at http://www.jmnhaul.com