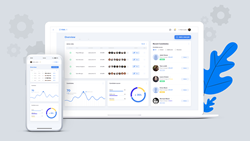 Scammers are preying on people who are suddenly laid off or unemployed and financially worried.
PHOENIX (PRWEB) April 02, 2020
The Department of Labor reported that a record 3.3 million Americans applied for unemployment benefits during the week ending March 21, as businesses close in a nationwide effort to slow the spread of the deadly coronavirus. Economists are predicting this is only the beginning and that over 40 million Americans could lose their jobs by April.
According to recruiting and hiring platform provider VIVAHR CEO and Founder Ryan Naylor, there are hundreds of fake job postings appearing on job sites for work from home positions, and a great many are nothing more than job scams.
"Many fake job postings are hitting job sites promoting work from home positions, targeting people who find themselves out of work, under stay at home orders due to coronavirus," states Naylor. "Unfortunately, so many of these "job opportunities" are actually scammers who are preying on people who are suddenly laid off or unemployed and financially worried."
Naylor says there are a few tips anyone can employ to safeguard themselves against individuals who want to steal personal information and identities through fake job offers.
Provide No Personal Information
If requested to fill out new hire paperwork, do not provide a social security number, banking account information or voided check for direct deposit purposes. If the potential employer claims it is needed for a preliminary background check, politely refuse. Legitimate employers should not conduct background checks until after they have interviewed you.
Due Diligence
Check the prospective company out with your local consumer protection agency, state Attorney General's Office, Better Business Bureau, the Federal Trade Commission or Small Business Administration. Conduct an Internet search on the company for reviews or any complaints filed against the company.
Use Caution Completing Online Forms
If filling out an application online (or sending a resume online) be certain the website is legitimate and secure (look for the closed lock on the URL address bar). If unsure, find out if the information can be sent directly to the company.
Check Email Addresses When Communicating with Employers
Identity thieves can use emails to steal identities. Official communications should come from company email addresses, not personal email addresses.
About VIVAHR
VIVAHR, located in Phoenix, Arizona, works with small business owners to hire and manage new employees through its robust recruiting and hiring platform that allows users to post open jobs to all the free job posting sites with one click. Built by a small business owner for small business owners, the platform allows employers to find employees based on shared core values, post and manage open jobs and find potential candidates through one interface. More information can be found at https://VIVAHR.com, Facebook and @VIVAHR.