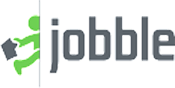 "Considering a variety of factors, including how to craft job postings and choose the best options, can help you to conquer this endeavor with confidence and success."
ORLANDO, Fla. (PRWEB) August 26, 2019
Jobble has announced the release of their most recent informative guide: An Employer's Guide to Finding New Employees. The guide breaks down how to find new employees for your business while ensuring they are suitable for the job.
According to Jobble, "Considering a variety of factors, including how to craft job postings and choose the best options, can help you to conquer this endeavor with confidence and success."
The guide also breaks down what to look for in each candidate and how that will ensure they are right for the job.
To learn more about finding your next hire, view the guide here.
About Jobble:
Jobble is an on-demand marketplace and management platform that connects the 60 million US gig economy workers seeking jobs with companies offering flexible work opportunities. Jobble has supported over 14,000 gig economy business partners and filled over 150,000 gigs in over 1,600 cities in all 50 states. Growing to be one of the largest on-demand platforms in the US, Jobble is committed to connecting Jobblers with their next boss.