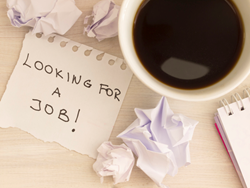 New York,NY (PRWEB) September 24, 2015
The new job search system introduced in August 2015 perfectly answers the demands of employers, seeking to hire specialists to fill current vacant positions. The website includes a searchable database of job listings and allows employers to recruit the candidates directly. Automated resume posting can help applicants find their potential employers in an instant. New tools give the chance to connect with the right job seeker or recruiter.
Using the job search system, it is easy to find a professional specialist or a position without browsing the web for hours. The selection is good. 40000 new positions are added to the database of job vacancies every day. They are gathered from over 150 job search sites. The coverage is wide - over 10000 people visit the job search website daily. Those who look for the dream job should visit Jobifier.
Jobifier provides assistance and counseling on job search, career or related issues. Such things are necessary for many job seekers trying to adapt to new hiring circumstances. The tips section helps to brush up skills necessary for job interviews and better career opportunities. We also provide help to all those who want to re-enter the job market after long professional gap.
Jobifier offers free services for recruiters, staff managers, employers and job seekers. The database provides more opportunities for any visitor. We are committed to helping people discover their talents. Our users also find psychological support. Given the opportunity to upgrade their skills and improve resume writing skills, they meet the requirements of the employers. For this reason, our users have better chances of getting employment or promotion.
The website targets a wide group of clients, and the content is aligned with this purpose. According to statistics, the highest reach is expected among people from 20 to 45 who look for job more often. However, more companies prefer mature workers nowadays thus admitting the benefits of their experience. All have equal opportunities when they use the job search system Jobifier.