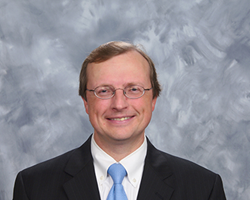 The award is a great honor that represents a wealth of knowledge accumulated over the past 20 years in the financial industry
Winter Park, FL (PRWEB) June 10, 2016
Five Star Professional is pleased to announce Joel Garris, Nelson Investment Planning Services, Inc., has been chosen as one of Orlando's Five Star Wealth Managers for 2016.
Five Star Professional partnered with The Wall Street Journal to recognize a select group of Orlando-area wealth managers who provide quality services to their clients. Joel Garris is featured, along with other award winners, in a special section of the June issue.
Joel provides personalized retirement plans through individual relationships with his clients. His solutions bring together all aspects of an individual's finances and taxes to provide a clear direction in retirement.
The Five Star Wealth Manager award program is the largest and most widely published wealth manager award program in the financial services industry. The award is based on a rigorous, multifaceted research methodology, which incorporates input from peers and firm leaders along with client retention rates, industry experience and a thorough regulatory history review.
"The award is a great honor that represents a wealth of knowledge accumulated over the past 20 years in the financial industry," says Joel Garris of Nelson Investment Planning. "I enjoy the personal relationships that I develop with clients over the years."
Joel hosts Central Florida's longest-running radio program. "Dollars and Sense" is heard live every Sunday at 9 a.m. on WFLA 540 AM/102.5 FM, and rebroadcasts are available on http://www.planwithnips.com.
"Based on our evaluation, the wealth managers we recognize are committed to pursuing professional excellence and have a deep knowledge of their industry. They strive to provide exemplary care to the people they serve," says Dan Zdon, CEO, Five Star Professional.
The Five Star Wealth Manager award, administered by Crescendo Business Services, LLC (dba Five Star Professional), is based on 10 objective criteria: 1. Credentialed as a registered investment adviser or a registered investment adviser representative; 2. Active as a credentialed professional in the financial services industry for a minimum of 5 years; 3. Favorable regulatory and complaint history review (unfavorable feedback may have been discovered through a check of complaints registered with a regulatory authority or complaints registered through Five Star Professional's consumer complaint process*); 4. Fulfilled their firm review based on internal standards; 5. Accepting new clients; 6. One-year client retention rate; 7. Five-year client retention rate; 8. Non-institutional discretionary and/or non-discretionary client assets administered; 9. Number of client households served; 10. Education and professional designations.
Wealth managers do not pay a fee to be considered or awarded. Once awarded, wealth managers may purchase additional profile ad space or promotional products. The award methodology does not evaluate the quality of services provided and is not indicative of the winner's future performance. 632 Orlando wealth managers were considered for the award; 120 (19 percent of candidates) were named 2016 Five Star Wealth Managers.
*To qualify as having a favorable regulatory and complaint history, the person cannot have: 1. been subject to a regulatory action that resulted in a suspended or revoked license, or payment of a fine, 2. had more than three customer complaints filed against them (settled or pending) with any regulatory authority or Five Star Professional's consumer complaint process, 3. individually contributed to a financial settlement of a customer complaint filed with a regulatory authority, 4. filed for bankruptcy, or 5. been convicted of a felony.
For research methodology information visit http://www.fivestarprofessional.com.