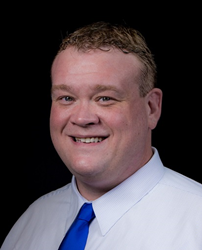 After learning firsthand all of the challenges and unknowns you face when required to liquidate an estate, there is no doubt in my mind that I would have hired Caring Transitions to assist us in managing all that needed done. - John Kleist
PITTSBURGH (PRWEB) June 10, 2019
John Kleist III understands the stresses of clearing an estate because he and his wife, Beth, lost three parents in less than two years and quickly became the executors of three estates. Now Kleist is looking forward to putting his own experience to use for people in the Pittsburgh community through his new business – Caring Transitions Three Rivers.
Caring Transitions' specially-trained professionals handle decluttering, organizing, packing, moving, resettling, in-home estate sales and online auctions, estate clearing and preparing homes for market. Caring Transitions Three Rivers serves Pittsburgh (including downtown, the South Side, the cultural district and the strip district), East Hills, Squirrel Hill, Shadyside, Monroeville, McKeesport, North Versailles, Edgewood, Swissvale, Homestead, Plum, Regent Square, Oakland, Bloomfield, Lawrenceville, Friendship, Polish Hill, Point Breeze, East Liberty, Greenfield, Garfield, Homewood, Morningside and Stanton Heights.
"I have a calling to help people and I'm here to meet all of the challenges that come with relocating, downsizing and estate sales for your home and belongings. Caring Transitions is a valuable resource because we're a full-service move management solution. We express empathy, care and compassion. Ultimately, we reduce the stress and anxiety of relocation and liquidation. I'm looking forward to creating a customized solution for you, wherever you are in the process," Kleist said.
Caring Transitions' services are perfect for managing the many aspects of a senior move or assisting with the process of right sizing a home to provide a safer living environment. The families and friends clearing out the home of a loved one who may have moved into assisted living or passed away can leverage the manpower and skills of Caring Transitions Three Rivers to complete the liquidation process in as little as a few days.
Prior to Caring Transitions, Kleist was Vice President of Sales and Marketing for Excalibur Data Systems in Pittsburgh and has been a leader in the business sector as a Senior Account Executive for the last 20 years. Kleist is excited about combining his business and personal experience to serve his hometown of Pittsburgh.
"After learning firsthand all of the challenges and unknowns you face when required to liquidate an estate, there is no doubt in my mind that I would have hired Caring Transitions to assist us in managing all that needed done," Kleist said.
Caring Transitions Three Rivers is CRTS certified, licensed, bonded, insured and their W-2 employees have been background checked. For additional information call (412)612-CARE, email JKleist(at)CaringTransitions(dot)com or visit http://www.CaringTransitionsThreeRivers.com.
About Caring Transitions
Caring Transitions, founded in 2006, is the most trusted and experienced national franchise specializing in senior relocation and transition services. With more than 200 locations throughout the United States all owned and operated by Certified Relocation and Transition Specialists, Caring Transitions provides clients with supportive moves, auctions, rightsizing and transitions. This includes expert advice plus a well-executed transition plan beginning with the initial sorting of personal belongings through packing, unpacking, resettling, selling of items to the final clearing and cleaning of the property. For more information, visit http://www.caringtransitions.com or visit us on Facebook.