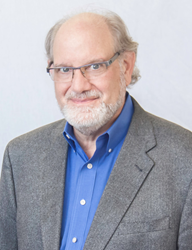 "Dr. Mulder's understanding of treating not only the life-threatening diseases his patients have, but also treating the patient themselves to help them find comfort and peace in their journey makes him the perfect, well-rounded visionary and humanitarian to join our Board of Directors," said Jeremy
JACKSONVILLE, Fla. (PRWEB) October 31, 2018
Acclivity Health Solutions, a trusted healthcare technology innovator committed to transforming the way care is provided to patients facing advanced illness, welcomed Dr. John Mulder as the newest member of the company's Board of Directors. Dr. Mulder is recognized nationally as expert in palliative care, ethics, and end-of-life issues, and brings over 30 years of clinical expertise to the Acclivity Board. Dr. Mulder currently serves as the Medical Director for Trillium Institute, as well as Chief Consultant for Hospice and Palliative Care at Holland Home. He is also the Medical Director of Palliative Services for Metro Health University of Michigan Health in Grand Rapids, MI
"Dr. Mulder's understanding of treating not only the life-threatening diseases his patients have, but also treating the patient themselves to help them find comfort and peace in their journey makes him the perfect, well-rounded visionary and humanitarian to join our Board of Directors," said Jeremy Powell, CEO for Acclivity Health Solutions.
Dr. Mulder's multi-faceted career includes a broad range of clinical, business, and board leadership roles. His expertise in helping people cope with serious, often life-threatening illness is nothing short of inspirational. "Acknowledging the reality that you can't survive an illness or disease doesn't portend a quicker death," Mulder said, "in fact, it gives you access to more resources than if you ignore that reality."
"Dr. Mulder has an incredible passion about the right care at the right time and the charisma to engage in difficult conversations with ease," shared Jan Jones, CEO of The Elizabeth Hospice. "When he is with you, he is fully present and consistently upbeat – you can't help but feel better when you are around him. Acclivity is very blessed to have him on their Board."
Acclivity is pleased to announce this partnership ahead of the 2018 National Hospice and Palliative Care Organization (NHPCO) Interdisciplinary Conference, where Dr. Mulder will be speaking on "The Myth of Patient Centered Care", and the need to move the perspective of true patient-centered care and effective communication embodied by hospice staff into the mainstream medical care system.
About Acclivity
Acclivity Health Solutions is a trusted healthcare technology innovator that provides a platform for the provision of connected care communities, centered on patients with advanced illnesses. Using the Acclivity Connected Care platform, healthcare providers are able to securely connect and facilitate collaboration with various disciplines on the care team to provide appropriate and timely services to their shared patient population, while at the same time meeting value-based care program requirements. Today, connected care communities in nine states depend on Acclivity's innovative platform to identify patients most suitable for advanced illness interventions such as palliative care or hospice. To learn more, visit http://www.acclivityhealth.com, or follow us on Twitter, Facebook, and LinkedIn.
# # #