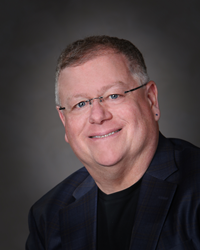 We exist to build what is next in the energy infrastructure
BLOOMINGTON, Minn. (PRWEB) March 25, 2021
MEA Energy Association (MEA) announced today the appointment of John C. Webster as chair and welcomes the full slate of officers and directors for the 2021 MEA Board of Directors.
For nearly 40 years, Webster has been a noteworthy leader in the natural gas industry. Currently, Webster is the Director of the Natural Gas Division at Hutchinson Utilities. Webster holds a Bachelor of Science degree in mechanical engineering from the University of Toledo in Toledo, Ohio and serves on the Board of Directors of the Minnesota Municipal Gas Agency (MMGA).
"People shape the world, and while our future is uncertain, when people work together, almost anything is possible," said Webster. "I believe the future is what we make of it. Our actions speak loudly. We are a collective of critical, creative, and empathetic thinkers with ambitious and disruptive ideas. We exist to build what is next in the energy infrastructure—the places, spaces, and systems that support our lives. I am honored and delighted to be stepping into the chair role to lead MEA Energy Association through these exciting times."
Patrick Van Beek, president of MEA, said, "MEA serves as a partner to the energy utility industry. Under the direction of the Board of Directors, we help utilities focus on safely delivering natural gas and electricity. I look forward to embarking on a series of new initiatives with John and the entire board."
The slate of board members elected in 2021 follows:
Officers:
Chair, John C. Webster, director, natural gas division, Hutchinson Utilities Commission (Minn.)
1st Vice Chair, Eric M. Kozak, vice president, gas operations of Ameren Illinois Company (Ill.)
2nd Vice Chair, James J. Lorenz, assistant vice president, electric operations of Madison Gas and Electric (Wis.)
Treasurer, Steven T. Karolweski, vice president of operations of Groebner (Minn.)
Secretary, Patrick D. Van Beek, president of MEA Energy Association (Minn.)
Past Chair, Vernon J. Peterson, retired, vice president, Wisconsin field operations of WEC Energy Group (Wis.)
Executive Committee Delegate, Kevin P. Joyce, director of gas programs of Xcel Energy (Minn.)
Executive Committee Delegate, Wes Ashton, vice president of customer experience of Black Hills Corporation (Ark.)
List of Directors:
Salvador Arana, director field operations of WEC Energy Group – Peoples Gas Company (Ill.)
Mike Beatty, vice president, operations, gas of Liberty Utilities (Mo.)
Tamara A. Bewley, natural gas market manager of Border States Electric Supply (Mich.)
James M. Conway, vice president, smart meter operations, ComEd, an Exelon Company
Jim Francis, vice president of safety & technical training of CenterPoint Energy (Texas)
John A. Guy, vice president, electric delivery of MidAmerican Energy Company (Iowa)
Dean A. Headlee, manager, pipeline safety & Compliance of CenterPoint Energy (Minn.)
Bill Herdegen, vice president operations of Henkels & McCoy (Ill.)
Erin Inman, president & CEO of Primera Engineers (Ill.)
Mark C. Johnson, director of SEMI gas operations of DTE Energy (Mich.)
Christopher L. Jones, vice president & chief electric operating officer of City Utilities of Springfield (Mo.)
Elizabeth Jost, director-Wisconsin gas operations of WEC Energy Group (Wis.)
Jamie Kiely, senior director distribution operations of Evergy Inc. (Mo.)
Scott Kranstuber, vice president of sales & marketing, SENSIT Technologies (Ind.)
Anthony R. McCain, vice president & strategic advisor to CEO of Nicor Gas, Southern Gas Company (Ill.)
Steve Mills, vice president & general manager – Missouri West of Spire (Mo.)
Keith E. Moyle, chief operating officer of Upper Peninsula Power Company (Mich.)
Keith E. Napier, director of gas operations, Carolinas East of Duke Energy (N.C.)
Mike Nelson, president & owner of Nelson Technologies, Inc. (Minn.)
Bobbi L. Schroeppel, vice president, customer care, communications, & human resources of NorthWestern Energy (S.D.)
Chris Shellberg, executive director of HVD & forestry of Consumers Energy Company (Mich.)
Dave Walter, vice president, power delivery of NIPSCO (Ind.)
For more information about MEA visit MEAenergy.org.
MEA serves the people that deliver electricity and natural gas to homes and businesses. We were founded as a trade association in 1905 by distribution utilities whose vision was to improve safety and efficiency. Today, we fulfill the same purpose through education, leadership development, and industry connections. Energy delivery companies, contractors, and suppliers around the country benefit from our 55 summits, roundtables, and webinars, 400+ online technical courses, safety assessments, evaluator training, operator qualification compliance tools, and leadership courses for field personnel.