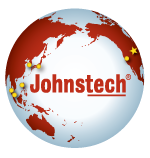 Because our supply chain is local and has several avenues of protective capacity, our wait time from design to delivery has become shorter due to early investment in our facilities—and it's paid off
MINNEAPOLIS (PRWEB) April 28, 2021
Johnstech International, a global leader in the semiconductor test industry, expands its Minnesota manufacturing facility due to increasing demand from overseas vendors seeking a secure supply chain amid reports of mass chip shortages. Johnstech International Senior Vice President of Global Engineering, Service & Sales Bob Chartrand says because Johnstech was established as an essential business early on, the company was able to address the growing need from customers worldwide.
"We went above and beyond government requirements surrounding COVID," says Chartrand, "which helped protect the health of our employees, so the business did not experience the quarantine shutdowns that were largely responsible for the industry-wide supply crunch." Those precautions included installing a state-of-the-art air cleaning system, upgrading the server to support a new remote workforce, and hiring an onsite nurse for temperature testing.
As a result, Johnstech has been able to manufacture reliable, cutting-edge semiconductor test contactors with shorter lead times and greater throughput to get into the market faster. "Much of the customer feedback has been overwhelmingly positive," says Chartrand. "We learned that many Asia-based suppliers had not been as well insulated from the global pandemic as the United States."
Johnstech's innovation could not have come at a better time for the industry. According to a recent article published by Nikkei Asia, the wait time for everything from power management to substrate materials can be as long as ten times those of pre-Covid timelines.
"Because our supply chain is local and has several avenues of protective capacity, our wait time from design to delivery has become shorter due to early investment in our facilities—and it's paid off," says Bob, noting that Johnstech recently expanded its field service and sales support globally to supply more customers locally. "Not only can we guarantee global support for our products through our service network, we can also manufacture test solutions more quickly than our competitors."
JOHNSTECH INTERNATIONAL is a global R&D leader in the field of microcircuit testing, providing reliable, cost-effective testing solutions for automotive, commercial, and industrial applications. Founded in 1991 by David Johnson, Johnstech works together with the world's most respected OSATs, foundries, and EDA companies to develop the most precise and dependable test contactors and test sockets on the marketplace today. For more info, visit http://www.johnstech.com.