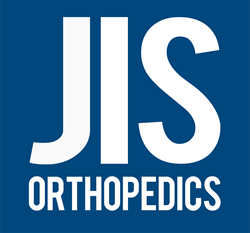 We are confident that, through this research, we will gain new insights that will impact the standard of care for knee and hip replacement patients.
COLUMBUS, Ohio (PRWEB) November 15, 2018
Joint Implant Surgeons (JIS), a world leader in outpatient joint replacements and the premier orthopedic institution in the Midwest, is one of only nine group practice centers in the nation to be selected to participate in the Zimmer Biomet mymobility™ Clinical Study. Two of the most common surgeries Americans undergo each year—knee and hip replacement—will be transformed by the Zimmer Biomet mymobility app, which uses Apple Watch technology to connect patients and their surgical teams. The nation-wide research is one of the largest evidence-gathering clinical studies in orthopedic history. The study, launched the week of Oct. 15, 2018, has the potential to enroll as many as 10,000 participants.
The Zimmer Biomet study is designed to assess the impact on patient outcomes and overall costs for joint replacements. Patients will use Zimmer Biomet mymobility with Apple Watch, and researchers will combine patient-reported feedback with continuous health and activity data. The data gathered will be used to guide patients through pre- and post-op care.
"We are excited to join only 17 other sites in the country to be a part of the Zimmer Biomet study, as we detail the patient experience through this innovative approach to data collection," said Dr. Keith Berend of JIS. "We are confident that, through this research, we will gain new insights that will impact the standard of care for knee and hip replacement patients."
Patients will be provided with virtual support and guidance throughout the joint replacement journey, and physicians will receive continuous data to optimize care. The app has several features that use both Apple Watch and iPhone, including the ability for surgeons to send education and therapy reminders directly to the patient's Apple Watch. The app also allows monitoring of patient activity levels throughout the days and weeks they are preparing for, and then recovering from, surgery.
Adult patients who are scheduled for a total or partial knee replacement or total hip replacement at an approved clinical study site are eligible to participate. They must have an iPhone 6 or later, and be scheduled to receive a Zimmer Biomet knee or hip device as part of their clinical care. Other inclusion criteria include a diagnosis of osteoarthritis.
To learn more about the mymobility clinical study, visit zbmymobility.com/clinical-study.
Apple Watch and iPhone are registered trademarks of Apple, Inc. mymobility is a trademark of Zimmer Biomet or one of its subsidiaries.
TWEET THIS: Joint Implant Surgeons selected as the only orthopedic practice in Ohio to participate in the Zimmer Biomet mymobility Clinical Study
About Joint Implant Surgeons
Joint Implant Surgeons is a team of world-renowned physicians dedicated to positive patient outcomes, musculoskeletal innovation, and setting the global standard for orthopedic care revolutionizing the orthopedic field.