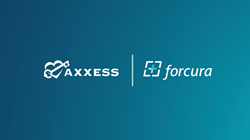 "Since joining forces with Axxess, we have jointly delivered meaningful and quantifiable results to providers, helping them better serve patients and share their value stories." - Annie Erstling, COO, Forcura
JACKSONVILLE, Fla. (PRWEB) February 27, 2023
Forcura, a healthcare workflow management company, and Axxess, the leading technology innovator for healthcare at home, today announced they have signed a joint agreement with Texas-based home health care agency JonSan. Through the agreement, JonSan will leverage the full suite of technology from both companies to enhance care coordination across its home health and personal care service lines.
"As post-acute and ongoing care continues to increasingly take place in the home, the need to maximize interoperability across a variety of care settings is paramount," said Sandra Crady, owner and administrator of JonSan. "Forcura and Axxess have both created platforms that enable smoother care transitions and a stronger patient experience. In addition to their technology, their creative and collaborative relationship will help advance and elevate us in the marketplace."
Both Forcura and Axxess' technology platforms are designed to improve a provider's operational efficiencies and patient experience, ultimately helping transform the delivery of care in the home. For example, clients of both companies can process referrals and onboard patients up to 50% faster through workflow and collaboration tools that enable providers to electronically sign plans of care and update patient charts in real time.
"Since joining forces with Axxess, we have jointly delivered meaningful and quantifiable results to providers, helping them better serve patients and share their value stories," said Annie Erstling, chief operating officer of Forcura. "JonSan is the next chapter of that partnership. We're honored to have earned their trust as we set out to again demonstrate the impact we make on both the home health and personal care sectors."
Forcura and Axxess first formed their partnership in 2021. Since then, they have helped provider organizations across post-acute care better use technology, resulting in safer and smoother patient care coordination and transitions, especially from acute-care settings.
"We're driven to help providers do more with less in an ever-evolving post-acute landscape," said Tim Ingram, executive vice president of interoperability at Axxess. "Through our integration with Forcura, we'll help JonSan provide strong patient care and optimize revenue cycles, while lowering expenses. We're excited to get started."
For more information about the Forcura and Axxess partnership, visit https://www.forcura.com/axxess-partnership.
About Forcura  
Forcura, a healthcare workflow management company headquartered in Jacksonville, Florida, facilitates continuity of care and improves business performance for providers via its automated workflow, collaboration and analytics SaaS solutions. The company is deeply committed to empowering better patient care and elevating the role of post-acute in the broader healthcare continuum.  The company is a KLAS® reviewed technology vendor, is a certified Great Place to Work™ employer, and has ranked for the sixth consecutive year on the Inc. 5000. For more information visit forcura.com, call 800-378-0596 or follow Forcura on LinkedIn.
About Axxess
Axxess is the leading technology innovator for healthcare at home, focused on solving the most complex industry challenges. Trusted by more than 9,000 organizations that serve more than 3 million patients worldwide, Axxess offers a complete suite of easy-to-use software solutions that empower home health, home care, hospice, and palliative providers to make healthcare in the home human again. The company's collaborative culture focused on innovation and excellence is recognized nationally as a "Best Place to Work."
About JonSan 
JonSan Home Health Inc., began in June 2016 and currently provides adult home health care to Bexar County and 13 surrounding counties. We are currently expanding North along the IH35 corridor to Waco, TX which will add an additional 13 counties to the service area.  We provide skilled nursing, physical therapy, occupational therapy, speech therapy, home health aide services, provider services, and respite care (both skilled and non-skilled).  We are licensed with the state of Texas, certified with ACHC for home health and home infusion therapy. We take a mix of payer sources including Medicare, private insurances, and worker's comp.