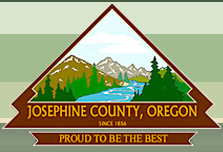 Adam Feldman, Sr. VP Business Development added "Completing the implementation on time and on budget and exceeding stakeholder and end-user expectations, even during these unprecedented times in terms of the shelter-in-place orders caused by the COVID-19 pandemic, is key to DrCloudEHR's success."
BEAVERTON, Ore.. (PRWEB) May 14, 2020
Josephine County Community Corrections expressed its desire to quickly have a fully functioning certified EHR solution for its outpatient substance abuse services for adult probation and adult parole consumers.
EnSoftek answered the call, completing the implementation process in their prescribed three-month timeframe. Josephine County is now taking advantage of EnSoftek's easy to use enterprise solution, DrCloudEHR, to meet federal, state, and local requirements including seamless reporting to the Oregon Health Authority's Measures and Outcomes Tracking Systems (MOTS). DrCloudEHR enables best practices in the supervision and treatment of offenders, helping to promote public safety, changes in offender behavior, and reducing recidivism.
Maintaining its agile approach to deployment, EnSoftek completed the implementation process with the migration of legacy data and integration of state reporting for Josephine County who is taking advantage of DrCloudEHR's GoldenThread™ compliance tools to meet it clinical and revenue-based initiatives.
"EnSoftek continues its mission to provide innovative, leading edge and user-friendly technology to improve the delivery of quality patient care whenever and wherever needed. We offer critical clinical support tools and ensure regulatory compliance needed to create environments for recovery, wellness, and whole health for positive therapeutic outcomes." said, Ramana Reddy, President and CEO, EnSoftek
Adam Feldman, Sr. VP Business Development of EnSoftek added "Completing the implementation on time and on budget and exceeding stakeholder and end-user expectations, even during these unprecedented times in terms of the shelter-in-place orders caused by the COVID-19 pandemic, is key to DrCloudEHR's success."
About DrCloudEHR™ and EnSoftek, Inc.
Currently in use in 26 states throughout the country, DrCloudEHR from EnSoftek is a meaningful use stage 3 certified (supporting Interoperability), native cloud electronic health records (EHR) system designed for behavioral health and human services organizations. DrCloudEHR, available with anytime, anywhere access, helps our customers deliver better services, improve patient care, engagement, health outcomes; and provide better overall patient satisfaction – making it the preferred solution for current and future behavioral health, health and human services, and integrated care providers. EnSoftek provides diversified enterprise IT solutions to both public and private sector enterprises.
About Josephine County Community Corrections (JCCC)
JCCC, in partnership with other law enforcement and human services agencies, supervises as well as provides treatment and services to offenders in Josephine County who have been placed on probation by the Courts or placed on post-prison supervision by the Board of Parole and Post-Prison Supervision.
JCCC provides community safety and attempts to reduce recidivism through the supervision, treatment, services and sanctioning of adult offenders. JCCC is applauded for their effectiveness and efforts to protect the community, restore justice, change lives, and hold criminal offenders accountable by local leadership, along with other leaders from around Oregon.
Follow us on Twitter, LinkedIn, and Facebook.