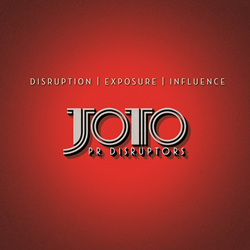 Real Intelligence is a company empowering wealth consultants to overcome the competitive challenges of artificial intelligence
TAMPA BAY, Fla. (PRWEB) March 10, 2020
Real Intelligence LLC is the brainchild of entrepreneurs Jeffrey Mount and Mike Helgeson, dynamically innovating the financial industry with their latest patented invention—the Dynamic Mapping system. In the age of AI especially, Financial Advisors, Money Managers, and Wealth Management firms must adapt to how speedily technology is changing the industry. Between zero commissions on stock sales, EFTs at custodians, mutual funds being reduced in price due to competition and robo-advisors gaining acceptance, Financial Advisors must embrace this evolving digitization to stay relevant. Karla Jo Helms, Chief Evangelist and Anti-PR Strategist of JOTO PR Disruptors, recently signed Real Intelligence LLC, acknowledging them as a disruptively innovative company.
With Real Intelligence, the new focus is to change the Financial Planning paradigm in the United States. With more than 200 robo-advisor companies currently active in the US alone, it is predicted that "robo-advisors" will manage an estimated $4.6 trillion of consumer money by 2022. (1) It is obvious that consumers are shifting their reliance to non-human approaches rather than trusting the conventional financial advisor.
Yet, according to Real Intelligence, smaller investors and accounts move to robo-advisors as evidence shows they do not take financial consultants seriously. This will not stop middle-class millionaires, however, from finding value in human advisors—since they often have sufficient funds at risk they're more driven to work with a qualified financial advisor.
"Part of dealing with disruptively innovative companies is that they are really changing the value networks with new technology services," Helms says. "In this case, the disruption is falling back to a human-centric approach."
With the Dynamic Mapping system its core purpose will fill in the gaps where robo-advisors fall short, including an intensive training program for all its advisors that will build the 'perfect' book of business (usually defined as serving one hundred clients who each have over one million dollars in assets to be managed). As the CEO and visionary behind JoTo PR, Helms says the markets value this type of financial modernization.
Most financial planning software identifies cash flows, but leaves the investor confused about direction. On March 17th, 2020, Dynamic Mapping will be available to the public as a free app, that will do complex financial planning calculations for the investor and the advisor but deliver the information in a visual format and identify their probable outcome. The app is great for do-it-yourselfers or financial advisors and will take less than 10 minutes to complete.
Real Intelligence is a company empowering wealth consultants to overcome the competitive challenges of artificial intelligence. Dynamic Mapping delivers an organized, visual method to evaluate financial plans from which strategic thought can begin.
JoTo PR has a history of innovative PR services that demonstrates their ability in gaining consistent news traction within the media for national and international organizations—helping provide front-line information to the media about industry disruptions and technological solutions aimed at making markets better for consumers.
About JOTO PR DisruptorsTM: 
After doing marketing research on a cross-section majority of 5,000 CEOs of fast-growth trajectory companies and finding out exactly how they used PR, how they measure it and how they wanted the PR industry to be different, PR veteran and innovator Karla Jo Helms created JoTo PR and established its entire business model on those research findings. Astute in recognizing industry changes since its launch in 2009, JoTo PR's team utilizes newly established patterns to create timely PR campaigns comprising both traditional and the latest proven media methods. This unique skill enables JoTo PR to continue to increase the market share and improve return on investment (ROI) for its clients, year after year—beating usual industry standards. Based in Tampa Bay, Florida, JoTo PR is an established international public relations agency. Today, all JoTo PR's processes are streamlined PR services that have become the hallmark of the JoTo PR name. For more information, visit JoTo PR online at http://www.jotopr.com. 
About Karla Jo Helms: 
Karla Jo Helms is the Chief Evangelist and Anti-PR Strategist for JoTo PR. Karla Jo learned firsthand how unforgiving business can be when millions of dollars are on the line—and how the control of public opinion often determines whether one company is happily chosen or another is brutally rejected. 
Being an alumna of crisis management, Karla Jo has worked with litigation attorneys, private investigators and the media to help restore companies of goodwill back into the good graces of public opinion—Karla Jo operates on the ethic of getting it right the first time, not relying on second chances, and doing what it takes to excel. 
Karla Jo has patterned her agency on the perfect balance of crisis management, entrepreneurial insight and proven public relations experience. Helms speaks globally on public relations, how the PR industry itself has lost its way and how, in the right hands, corporations can harness the power of PR to drive markets and impact market perception. 
1. Cheng, Marguerita. "The Future of WealthTech." Forbes, 19 Feb. 2019, forbes.com/sites/margueritacheng/2019/02/19/the-future-of-wealthtech/#26c38b8535e6.
###