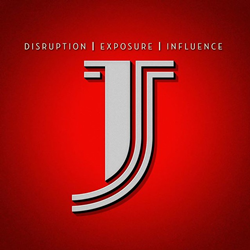 The technology industry is expected to experience explosive growth and even more innovative disruption in the coming years, especially considering the abrupt pivot companies are faced with in having to move to remote workforces due to the coronavirus crisis," Karla Jo Helms said
TAMPA BAY, Fla. (PRWEB) April 20, 2020
Technologent is a Global Provider of Edge-to-Edge™ Information Technology Solutions and services for Fortune 1000 companies. Headquartered in Irvine, California and with offices spread all across the nation, Technologent helps companies outpace the new digital economy by creating IT environments that are fast, flexible, efficient, transparent, and secure—without these characteristics, companies miss the opportunity to optimally scale.
Karla Jo Helms, Chief Evangelist and Anti-PR Strategist of JoTo PR Disruptors, recently signed Technologent and recognizes the opportunity in the ever-changing technology industry. "The technology industry is expected to experience explosive growth and even more innovative disruption in the coming years, especially considering the abrupt pivot companies are faced with in having to move to remote workforces due to the coronavirus crisis," Helms said as the moderator during the first TOP COVID-19 Summit: Quarantined Press Conference held last month.
Amidst the pandemic, 66% of the country's employees are working remotely at least part of the time.(1) While JoTo PR Disruptors has been operating as a remote workforce since 2015, Helms says she knows this transition can be challenging for those venturing into unchartered territory. And as COVID-19 continues to push organizations worldwide to quickly enable their workforce operations with more remote capacity as well as enhance their teleworker strategy, Technologent's services prove to be of vital importance. Technologent mobilizes the power of technology to turn businesses' IT needs into reality. The company's Remote Access, Remote Collaboration and VDI Bursting Solutions are all specially designed to empower new possibilities and turbocharge businesses with speed, security, and reliability: both for today and the future.
JoTo PR Disruptors has a history of innovative PR services that demonstrates their ability in gaining consistent news traction within the media for national and international organizations, helping provide front-line information to the media about industry disruptions, and technological solutions aimed at making markets better for consumers—especially now, when the world continues to face increasing uncertainty and companies need to be analyzing their communication and marketing strategies accordingly.
"This is not the time to cut back on your communications. In all my years of crisis management, we operated on a primary principle: nature abhors a vacuum. And in a time of crisis, people have a tendency to communicate less—do not fall into this trap," Helms advised during the press conference. "Promote first, communicate foremost. Number two, straighten out the administrative lines. Number three, get in sense of the economy. Do these steps in this order—otherwise, you will contract, and you won't be able to economize on what you don't have."
About JoTo PR Disruptors:
After doing marketing research on a cross-section majority of 5,000 CEOs of fast-growth trajectory companies and finding out exactly how they used PR, how they measure it and how they wanted the PR industry to be different, PR veteran and innovator Karla Jo Helms created JoTo PR and established its entire business model on those research findings. Astute in recognizing industry changes since its launch in 2009, JoTo PR's team utilizes newly established patterns to create timely PR campaigns comprising both traditional and the latest proven media methods. This unique skill enables JoTo PR to continue to increase the market share and improve return on investment (ROI) for its clients, year after year—beating usual industry standards. Based in Tampa Bay, Florida, JoTo PR is an established international public relations agency. Today, all JoTo PR's processes are streamlined PR services that have become the hallmark of the JoTo PR name. For more information, visit JoTo PR at http://www.jotopr.com. 
About Karla Jo Helms: 
Karla Jo Helms is the Chief Evangelist and Anti-PR Strategist for JoTo PR. Karla Jo learned firsthand how unforgiving business can be when millions of dollars are on the line—and how the control of public opinion often determines whether one company is happily chosen or another is brutally rejected. 
Being an alumna of crisis management, Karla Jo has worked with litigation attorneys, private investigators and the media to help restore companies of goodwill back into the good graces of public opinion—Karla Jo operates on the ethic of getting it right the first time, not relying on second chances, and doing what it takes to excel. 
Karla Jo has patterned her agency on the perfect balance of crisis management, entrepreneurial insight and proven public relations experience. Helms speaks globally on public relations, how the PR industry itself has lost its way and how, in the right hands, corporations can harness the power of PR to drive markets and impact market perception. 
1. "66% Of U.S. Employees Are Working Remotely at Least Part-Time During the COVID-19 Pandemic." Yahoo! Finance, Yahoo!, 16 Apr. 2020, finance.yahoo.com/news/66-u-employees-working-remotely-115300325.html.