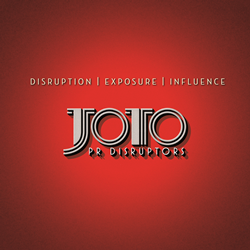 With "Port of Go!" uniquely positioned as travel showcase experience, it promises the savvy traveler education, luxury of choice and tourism exclusives.
TAMPA, Fla. (PRWEB) March 02, 2020
"Port of Go!" - Cruise, Destination & Travel Showcase!"  is a one-of-a-kind, niche event series in the Travel and Tourism industry. This show represents a unique ability for companies with a consumer focus to expand upon their brand identity and foster new business within a highly targeted and motivated subset of consumers.  Port of Go! is set to launch in Fall of 2020 in Orlando, Florida and was founded by R. Stan Kelly, CEO of Othal Partners, LLC. 20,000 are expected to be in attendance. Karla Jo Helms, Chief Evangelist and Anti-PR Strategist of JOTO PR Disruptors, recently signed Port of Go! and recognizes the opportunity in the changing travel and tourism market. "The [travel] industry is predicted to experience explosive growth and even more innovative disruption in the coming years," Helms said.
Part of the disruption Helms refers to is the new consumer mindset dictating the expansion. Consumers are demanding travel experiences that fulfill criteria in the areas of self-fulfillment, individuality, social consciousness and bucket-list traveling. With "Port of Go!" uniquely positioned as travel showcase experience, it promises the savvy traveler education, luxury of choice and tourism exclusives.  The event is aimed to give industry retailers a platform to get in touch, in real time, with a captive and motivated audience of avid travelers.
One of Port of Go!'s consumer audiences are "working nomads"—travelers who want to stay on track with work while enjoying a cruise vacation. (1) As a remote workforce since 2015, Helms says she understands the value of this group. "Digital nomads can work remotely and fulfill their need of opting in for work-life balance," she says. "This is a growing niche within the travel industry today."
Port of Go! will also incorporate job fairs into their showcase, helping to fulfill large job demands before the upcoming 2020/2021 cruise traveler spike. For instance, tourism in Antarctica has seen a 50% spike over the past four years, and luxury travel companies are tripping over each other in the race to capitalize on it. (2)
There are seven to ten industry trends disrupting the travel industry. Port of Go! aims to capitalize on them all.
JoTo PR has a history of innovative PR services that demonstrates their ability in gaining consistent news traction within the media for national and international organizations—helping provide front-line information to the media about industry disruptions and technological solutions aimed at making markets better for consumers.
About JOTO PR DisruptorsTM: 
After doing marketing research on a cross-section majority of 5,000 CEOs of fast-growth trajectory companies and finding out exactly how they used PR, how they measure it and how they wanted the PR industry to be different, PR veteran and innovator Karla Jo Helms created JoTo PR and established its entire business model on those research findings. Astute in recognizing industry changes since its launch in 2009, JoTo PR's team utilizes newly established patterns to create timely PR campaigns comprising both traditional and the latest proven media methods. This unique skill enables JoTo PR to continue to increase the market share and improve return on investment (ROI) for its clients, year after year—beating usual industry standards. Based in Tampa Bay, Florida, JoTo PR is an established international public relations agency. Today, all JoTo PR's processes are streamlined PR services that have become the hallmark of the JoTo PR name. For more information, visit JoTo PR online at http://www.jotopr.com. 
About Karla Jo Helms: 
Karla Jo Helms is the Chief Evangelist and Anti-PR Strategist for JoTo PR. Karla Jo learned firsthand how unforgiving business can be when millions of dollars are on the line—and how the control of public opinion often determines whether one company is happily chosen or another is brutally rejected. 
Being an alumna of crisis management, Karla Jo has worked with litigation attorneys, private investigators and the media to help restore companies of goodwill back into the good graces of public opinion—Karla Jo operates on the ethic of getting it right the first time, not relying on second chances, and doing what it takes to excel. 
Karla Jo has patterned her agency on the perfect balance of crisis management, entrepreneurial insight and proven public relations experience. Helms speaks globally on public relations, how the PR industry itself has lost its way and how, in the right hands, corporations can harness the power of PR to drive markets and impact market perception. 
1. "2020 State of the Cruise Industry Report", CLIA, December 12,2019, cruising.org/-/media/research-updates/research/state-of-the-cruise-industry.pdf.
2. Wiley, Melissa. "Tourism in Antarctica Has Seen a 50% Spike over the Past Four Years, and Luxury Travel Companies Are Tripping over Each Other in the Race to Capitalize on It." Business Insider, Business Insider, 31 Dec. 2019, businessinsider.com/how-to-visit-antarctica-travel-tourism-increase-luxury-2019-12.