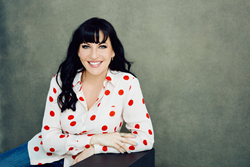 "Technology frees up PR professionals from time-consuming research and rote duties, allowing us to focus on tasks requiring a higher level of skill, such as relationship building, content creation, campaign planning and critical decision making," explained Helms.
TAMPA, Fla. (PRWEB) July 18, 2018
The Chartered Institute of Public Relations (CIPR) recently attempted to quantify PR skills that could be automated or assisted by artificial intelligence (AI), and determined that 32% of tasks are no-tech zones, 27% benefit from some AI/tech support and 41% have strong AI potential.(1) In the latter category, 12% of skills are using AI now, and experts predict that will expand to 38% within five years.(1) Karla Jo Helms, founder and CEO of JoTo PR, says AI will contribute to faster and better decisions, and is already creating a positive impact on the public relations profession. However, she cautions that relying too heavily on AI with minimal human oversight could do more harm than good and eventually result in rising crisis management expenses.
CIPR's analysis followed a 2013 paper by University of Oxford researchers that classified 702 occupations by their susceptibility to computerization. Public relations careers fell into the less-susceptible group, with PR managers in 67th place and PR specialists in the 201st spot.(2) To test that hypothesis, CIPR reviewers examined dozens of PR-related skills, grouping them into 12 broad categories and rating them on a multi-level tech and AI scale. Law, ethics, professional and personal tasks were all deemed "Zero AI" and judged likely to remain so in the future. Research tasks use tech/AI for simplification and monitoring; behavioral analysis, risk analysis and community identification use tech/AI for social listening and monitoring; auditing tasks use tech/AI for both monitoring and automation; while forecasting, analysis and data management apply machine learning to both structured and unstructured data—described as "the heart of AI in our profession".(1)
As a veteran PR pro, Helms can attest to the many ways AI and technology enable her team to complete tasks more quickly and achieve better results. Just a few examples:

Data collection (from media contacts to campaigns) and manipulation via databases
Scanning the web for client mentions, competitive intelligence and story ideas
Automated email, social media and blog post scheduling and distribution
Analysis and measurement of publicity campaigns
Research gathering and consumer surveys
Crisis planning and simulations
"Technology frees up PR professionals from time-consuming research and rote duties, allowing us to focus on tasks requiring a higher level of skill, such as relationship building, content creation, campaign planning and critical decision making," explained Helms.
While AI has been making inroads into these areas, and with good results, it's primarily been a supporting role—supplementing and complementing professional expertise as opposed to replacing it. Machine learning has become increasingly useful and capable, but it will never truly be a substitute for human connection, creativity or judgment," added Helms.
Helms acknowledges the advantages of AI in identifying journalists and influencers who are likely to be receptive to a brand's message, as well as those who may be disinterested or even hostile to it, thereby allowing PR pros to cultivate mutually beneficial relationships. She notes that AI is even able to successfully generate some types of content, pointing to the Associated Press (AP) and its use of Automated Insights' content platform to transform raw earnings data into cohesive, machine-written earnings recaps—increasing AP's output from 300 to 4,400 earnings stories per quarter.(3) Helms also sees great value in AI's ability to locate and analyze massive amounts of data and reveal relevant insights, enabling PR specialists to make faster—and better—decisions.
However, Helms is quick to emphasize that stats are merely indicators as opposed to a complete story, and often require human interpretation and analysis with other stats to understand how they fit within the big picture. She believes AI recommendations should always be crosschecked and approved by professionals with training in business administration and statistical analysis, and cautions that allowing AI to lead decisions, conduct conversations, or create and distribute content without human oversight could lead to disastrous consequences. In such cases, Helms says companies can end up spending far more time and money on crisis management PR than they saved by using AI as a shortcut.
"AI cannot make the kind of value-based judgments humans are capable of," asserted Helms. "Putting too much faith in machines creates a disconnect between PR professionals and our audience."
Helms warns if a company suddenly finds itself in a crisis, a perky chatbot message or glib social media post can make the situation even worse. And while content-generation tools may be ideal for churning out numbers-based earnings stories, the subtle nuances of the English language and nuances of emotions which heavily sway audience feelings can get lost in AI translation, which is particularly problematic when dealing with emotionally-charged topics.
Helms advises public relations professionals and brands to leverage AI and machine learning where appropriate—for retrieving and analyzing data, monitoring news, gauging public sentiment, running simulations and automating simple tasks—but counsels them to leave decision-making, planning, communication and content creation to those who do it best: seasoned human PR experts.
Helms also predicts that with the expansion of AI in public relations, more jobs will be created, not less.
JOTO PR Disruptors embraces a nonconventional approach to public relations, with Helms serving as the company's Chief Evangelist and Anti-PR Strategist. She is on a crusade to overthrow the outdated notion of PR as self-promotional fluff; in its place, she champions ROI-based PR that relies on disruption, exposure and influence. By leveraging these tools in combination with her extensive crisis management expertise, Helms empowers companies to earn positive publicity and build a brand capable of winning hearts and minds.
About JOTO PR Disruptors:
After doing marketing research on a cross-section majority of 5,000 CEOs of fast-growth trajectory companies and finding out exactly how they used PR, how they measured it and how they wanted the PR industry to be different, PR veteran and innovator Karla Jo Helms created JoTo PR and established its entire business model on those research findings. Helms is the Chief Evangelist and Anti-PR Strategist for JoTo PR. Experienced in crisis management, she learned firsthand how unforgiving business can be when millions of dollars are on the line—and how the control of public opinion often determines whether one company is happily chosen, or another is brutally rejected. Astute in recognizing industry changes since its launch in 2009, JoTo PR's team utilizes newly established patterns to create timely PR campaigns comprising both traditional and the latest proven digital media methods. This unique skill enables them to continue to increase market share and improve return on investment (ROI) for their clients, year after year—beating usual industry standards. Based in Tampa Bay, Florida, JoTo PR is an established international public relations agency. Today, all processes of the agency are streamlined PR services that have become the hallmark of the JoTo PR name. For more information, visit JoTo PR online at https://jotopr.com.
(1) Valin, Jean. Humans Still Needed: An Analysis of Skills and Tools in Public Relations; Chartered Institute of Public Relations report; May 2018.
(2) Frey, Carl Benedik and Michael A. Osborne. The Future of Employment: How Susceptible Are Jobs to Computerisation?; University of Oxford working paper; September 17, 2013.
(3) Colford, Paul. "A Leap Forward in Quarterly Earnings Stories"; AP blog post/announcement published June 30, 2014.