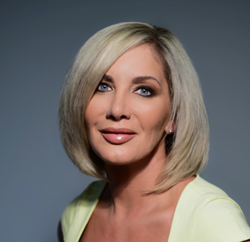 Jozu For Women is delighted to be leading the way in intelligent travel solutions that truly offer improved safety, collaboration and trip personalisation. Our mission is to empower women to explore the world.
New Orleans, Lousiana (PRWEB) May 01, 2017
Today JOZU For WOMEN, one of the first "women's only" travel booking engines designed to make it safer and better for women to travel and part of the Amadeus Startup Incubator, today announced it will showcase their platform for the first time at a Web Summit event and exhibit at Collision in New Orleans May 2-4. Developed by a woman for women, the platform released a 1.0 version to address the needs of women around the globe and the lack of high quality destination information gender specific to women not currently available on the more popular and traditional travel sites. Furthermore, with more than 80% of all travel decisions being made by women, and, since women now manage more than $15 trillion in buying power (a large percentage of which goes to booking hotels, flights and rental cars), JOZU for Women finally provides women with a robust online planning portal and features they need for addressing some of their most pressing demands for traveling safer whilst facilitating a more premium experience from inception to inspiration.
For women, security and safety rank extremely high when traveling, with many expressing that their typical online booking experiences have caused them to end up in unsafe and sometimes threatening situations. Recognizing the growing frustrations and travel concerns that women have with booking hotels, restaurants and other attractions that seem to look great online -- only to arrive at their destinations and discover their selections were actually unsafe, unclean or simply did not live up to their expectations – JOZU for Women was born.
"Startups are critical to the future innovation of the traveler experience and of the travel industry. We are excited to support JOZU for Women as they continue to advance their unique, technology-enabled entrepreneurial vision, by women and for women," said Kerri Zeil, head of Amadeus for Startups, a program from global travel technology company. Amadeus is dedicated to helping travel startups with leading technology, expertise and consultative support, which has worked in collaboration with JOZU for Women since its inception.
"Because we use some of the most highly advanced AI technologies and transparency tools, the recommendations and reviews on our platform have a much higher accuracy rate for being true and reliable," said Stephenie Rodriguez, CEO and Founder of JOZU for Women. "We put safety first when developing our site because women who travel for both business and pleasure can be major targets for crimes such as human trafficking and are simply more vulnerable than men. It's important to empower female travel organisers with the tools they need to travel better and safer, so they can plan, collaborate, book and experience travel in a whole new way."
JOZU for WOMEN helps women to explore, research and connect to destinations using a unique algorithm called JENI, who customizes recommendations and a Facebook-like dashboard for each user. The exclusive online platform facilitates a discreet environment where users can communicate freely with confidence and provide a 'safe space' for women to share their travel stories, reviews and tips – as they share advice on the do's and don'ts of traveling domestically or abroad.
Now post revenue and trading since March 2017, JOZU is so strong in facilitating transparency that it allows women to vet someone by their open profile in the platform's community space. There is no other platform that does an advanced screening process for vetting identities so that users are able to know exactly who they are taking advice from and giving it to in a trusted and secure environment. Furthermore, the solution allows women to travel safer with real-time safety information about destination, hotels, and excursions delivered in our mobile application presently in development.
Furthermore, JOZU for Women allows its fully verified users to join interest specific "Tribes", like Diving Divas and Adult Only Retreats to share insights and tips around common pain-points, or create private "Circles" for special occasion travel planning, conference events, family events or planning trips with a group of friends. The portal also allows women to safely buddy up with other members for trips and tours as part of their planning experience.
Because of its disruptive and innovative features, JOZU for Women ranked 46 of the 1500 most spoken about brands at SXSW 2017 on social media according to Drumroll and featured in media including Forbes.com, Lioness.com, and Swaay.com.
To learn more about JOZU for Women visit http://www.jozuforwomen.com. To gain more insights about JOZU's Collision initiatives, or, to learn more details about how the platform works, please email the contact below for booking.