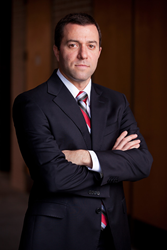 Our client has suffered from a previously undiagnosed mental health concern. He needed a big win and we were fortunate to deliver one for him. Our client now has the opportunity to continue with his treatment plan and ultimately, have these serious charges dismissed.
SAN DIEGO (PRWEB) April 02, 2021
A 42-year-old USC graduate and former diving champion with no prior criminal record and significant mental health concerns was granted Mental Health Diversion in a San Diego Superior Court Case "People v. Individual" (CD-2884273). The Mental Health Diversion Program (California Penal Code 1001.36) allows certain defendants to receive mental health treatment in lieu of jail time for a variety of criminal offenses.
If it can be proven that the accused person suffers from a mental health condition, that their mental disorder played a significant role in the crime in question, and a mental health expert agrees that they would respond positively to mental health treatment, they may be eligible for pre-trial diversion.
The defendant had been previously treated for depression but never received an Axis I diagnosis for a mental health disorder under the Diagnostic and Statistical Manual of Mental Disorders before the offense. San Diego Criminal Defense Attorney David Silldorf and "Of Counsel" Gary Gibson were able to persuade the District Attorney's office to sign off on Mental Health Diversion after significant pre-trial work up and investigation.
David Silldorf said "the judge was exceedingly thorough, detailed, and fair. She read everything at least twice and requested additional information, workup, and clarification on critical matters, precipitating several unexpected hearings before ultimately agreeing to grant Mental Health Diversion."