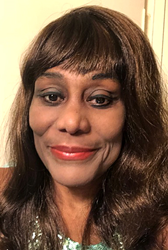 With TruBlue, I'm looking forward to providing a better experience by treating people and their homes with the respect they deserve. For me, it's about following the golden rule and treating my clients the way I'd want to be treated. - Julie Vincent
LAS VEGAS (PRWEB) December 17, 2020
Julie Vincent is pleased to announce the launch of her new handyman and house care company – TruBlue Total House Care of West Las Vegas.
TruBlue of West Las Vegas is mostly focused on handyman repairs but also offers senior safety services, landscaping and minor home renovations – as well as high-end maid services on a limited basis – both as individual services and through their regular House Care Plus programs. TruBlue also works with homeowners, realtors and rental property owners who need to get homes move-in ready quickly and keep them maintained as well as business clients. TruBlue of West Las Vegas is the second largest franchise location in the area and serves Summerlin, Spring Valley, Henderson, Clark County, North Las Vegas, Blue Diamond, Pahrump and the surrounding communities.
"When I moved to Las Vegas five years ago, I needed to have some work done on both my home and my business, but the only people I could find were unreliable and untrustworthy. As I got settled into this community, I found that many of my neighbors and friends had that same experience," Vincent said. "With TruBlue, I'm looking forward to providing a better experience by treating people and their homes with the respect they deserve. For me, it's about following the golden rule and treating my clients the way I'd want to be treated."
Vincent has a background in business ownership, sales and marketing and she has experience in real estate and flipping houses. While she's starting by providing mostly handyman services, TruBlue is known nationally for offering total house care solutions, including cleaning service, lawn care and senior home safety services. Vincent is looking forward to providing those services as she expands the business.
"I'm starting with handyman services because I want to make sure that, as we expand, it's with a focus on sustainability and quality. I want to make sure every job we do rises above our clients' expectations for the work and the customer service experience. It's all about follow-up, customer respect and satisfaction from start to finish. I want to build relationships – not just finish jobs," Vincent said. "I'm looking forward to working with people in my community to find the right solutions for every budget."
TruBlue of Las Vegas is licensed, bonded and insured. To learn more about TruBlue of West Las Vegas, call 702-704-5804, email JVincent@TruBlueHouseCare.com or visit http://www.trubluehousecare.com/west-las-vegas/.