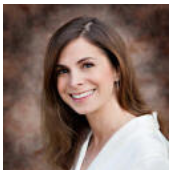 I am extremely honored to be chosen as one of this year's EY Entrepreneur of the Year finalists.
Houston, Texas (PRWEB) May 17, 2017
EY has announced that Juliet Breeze, MD of Next Level Urgent Care, LLC is a finalist for the Entrepreneur Of The Year® 2017 Award in the Gulf Coast Area.
The world's most prestigious business awards program for entrepreneurs, Entrepreneur Of The Year recognizes entrepreneurs who are excelling in areas such as innovation, financial performance and personal commitment to their businesses and communities.
Dr. Breeze, who was selected as a finalist by a panel of independent judges - including entrepreneurs and prominent leaders from business, finance and the local community, is a primary care physician and entrepreneur with over 20 years of experience in healthcare. She is today the CEO of one of the largest and fastest growing woman-owned Urgent Care organizations in Houston. It is also one of the few physician-owned urgent care organizations in Houston.
"I am extremely honored to be chosen as one of this year's EY Entrepreneur Of The Year finalists," said Breeze.
"Building a trusted, cost-effective alternative for after-hours medical care in Houston has been one of the most challenging yet rewarding experiences of my life. It began as a personal endeavor to fill a gap in healthcare and has grown into an ongoing commitment to convenient care shared by an expansive network of exceptional healthcare providers," added Breeze.
Award winners will be announced at a special gala event on June 15, 2017 at the Marriott Marquis. Regional award winners are eligible for consideration for the Entrepreneur Of The Year National competition.
Award winners in several national categories, as well as the Entrepreneur Of The Year National Overall Award winner, will be announced at the Entrepreneur Of The Year National Awards gala in Palm Springs, California, on November 18, 2017. The awards are the culminating event of the Strategic Growth ForumTM, the nation's most prestigious gathering of high-growth, market-leading companies.
EY, the global organization referring to one or more of the member firms of Ernst & Young Global Limited, has expanded its program to now recognize business leaders in over 145 cities and more than 60 countries throughout the world.
Founded and produced by EY, the Entrepreneur Of The Year Awards are nationally sponsored in the US by SAP America, Merrill Corporation and the Ewing Marion Kauffman Foundation. In the Gulf Coast Area, sponsors also include Colliers International, DLA Piper, ADP, SolomonEdwards, Chatham Financial, Pierpont Communications and the Houston Business Journal.
About Next Level Urgent Care, LLC
Next Level Urgent Care combines today's technology and traditional medicine to provide patients with rapid, affordable and streamlined continuity of care for the entire family - from wound care and broken bones to school sports physicals.
The vision of Juliet Breeze, physician and mother of four, the first clinic opened its doors in 2013 and today connects patients to quality, affordable care through nine clinics in and around Houston.
The organization provides easy access to top level healthcare providers and support developed to fill a gap in healthcare; convenience of care. Every clinic provides onsite imaging and treatment for a range of health problems, including ear, nose and throat conditions, gastrointestinal, gynecological and women's health issues, pulmonary, minor cardiovascular issues, and musculoskeletal injuries.
The clinics are open every day (including holidays, with the exception of Thanksgiving and Christmas) from 9 a.m. to 9 p.m. They also offer occupational health services and operate, under Next Level Health and Wellness, the Fort Bend Employee Health and Wellness Center located onsite (Travis Building) for Fort Bend County Employees.
About EY
EY is a global leader in assurance, tax, transaction and advisory services. The insights and quality services we deliver help build trust and confidence in the capital markets and in economies the world over. We develop outstanding leaders who team to deliver on our promises to all of our stakeholders. In so doing, we play a critical role in building a better working world for our people, for our clients and for our communities.
EY refers to the global organization, and may refer to one or more of the member firms of Ernst & Young Global Limited, each of which is a separate legal entity. Ernst & Young Global Limited, a UK company limited by guarantee, does not provide services to clients. For more information about our organization, please visit ey.com.
This news release has been issued by Ernst & Young LLP, a member of the global EY organization that provides services to clients in the US. For more information, visit ey.com.