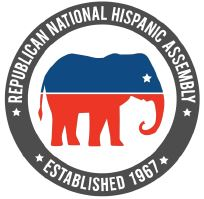 Julio is a well-respected leader in his field, as well as in the tax reform world.
PALM BEACH COUNTY, Fla. (PRWEB) March 29, 2019
Republican National Hispanic Assembly Elects New Board Members and Grows its National Leadership Team.
The Board provides the organizational leadership required to carry out the mission. They promote the fundamental principles and values of republicanism throughout the Hispanic American community in the United States.
The National Finance Chairman will be Julio Gonzalez, who is the Chief Executive Officer of Engineered Tax Services, Inc., a nationally licensed engineering firm headquartered in West Palm Beach, Florida with 15 offices nationwide and over 140 employees and consultants. ETS works with many of the Top 100 CPA firms and Fortune 500 companies nationwide.
Julio is a well-respected leader in his field, as well as in the tax reform world. Amongst many of his talents, Julio has an extensive track record of speaking at national events on topics such as cost segregation, historic tax credits, opportunity zone, research and development, and emerging tax programs.
About Republican National Hispanic Assembly
The RNHA is an American political organization founded in 1967 that was formally recognized by the RNC a few years later. Its purpose is to develop and effectively educate a strong Republican Hispanic constituency throughout the nation. The participation of citizens of Hispanic heritage in the American political process and the Republican Party is critical; we encourage able and qualified Americans who are registered Republican voters, to seek office at all levels of government.
About ETS
Engineered Tax Services, Inc. (ETS) is a licensed engineering firm that focuses on federal, state, and local tax benefits. Founder and CEO, Julio Gonzalez, is an expert in tax reform whose strong presence is helping define our current tax laws. Under Gonzalez's guidance and true insight into how the industry is shaping, Engineered Tax Services is one of the largest, fastest growing, and most innovative engineering, energy, and specialty tax credit services firm in the country. Visit us at http://www.engineeredtaxservices.com