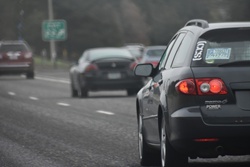 BROOKLYN, N.Y. (PRWEB) August 03, 2020
Despite the past few months being full of uncertainty, the used and junk car markets are doing well, reports Edmunds. The last few months have seen low interest rates, and combined with low inventory of new vehicles due to factory closures, this has led to an increase in buyers opting for used vehicles.
"More consumers are looking for value in their next car purchase due to the economic challenges of the coronavirus pandemic, so the more favorable loan conditions we're seeing are likely a direct result of more consumers with good credit shifting into the used market," said Jessica Caldwell, Edmunds' executive director of insights. "Thanks to a shortage of new vehicle inventory, more automakers and dealers have leaned into promoting attractive certified pre-owned programs, which might be driving more typical new car shoppers into the used market."
The junk car market is also booming with an increase in sales and prices for those looking to get rid of an old vehicle. Rusty's Auto Salvage's prices for junk cars have gone up in the past few months, as there is a concurrent desire for the parts and metals within cars. The price of steel in 2020 is much higher on average than past years. As the value of the scrap metal is one of the largest factors of the value of the junk car, as one goes up so does the other. Given that the scrap metal market is very volatile, it is smart to take advantage of high rates while they happen, as prices could be very different days or weeks from now.
Sellers may also want to trade in their cars for a newer model due to worries about the car breaking down or being unreliable. Used sales may be rising because commuters feel less safe in crowded areas.
"The fact that there are fewer people trading in a vehicle when making a car purchase could indicate that there are consumers entering the market for the first time — possibly due to concerns surrounding public transportation — which is an exciting prospect for the industry," said Caldwell.
The low prices for used cars are caused by a variety of things. First off is the ongoing low interest rates for used vehicles. May and June saw average APR around 8%, while July auto loan rates can be as low as 5.03%. Edmunds research also found that more cars had negative equity in June. 26.3% of used vehicle sales with a trade-in had negative equity, which is the lowest seen so far this year.
For consumers looking to trade in a junk car or purchase a used vehicle, now is the time to buy. With upcoming end-of-summer and Labor Day sales, there will be plenty of deals to be found. If considering selling your junk car, rather than trading it in, see if Rusty's Auto Salvage is available in your area.