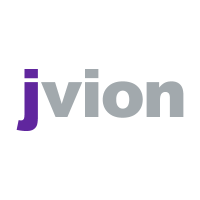 "As states reopen, people return to work, and health systems resume elective procedures, we're here to help make those transitions as safe as possible."
ATLANTA (PRWEB) May 12, 2020
Jvion, a leading provider of clinical AI, today announced a new offering within its COVID Response Suite to help America return to work safely. The Employer Recovery Package is an employee safety assessment tool for businesses, health systems and government agencies on the path to reopening. The solution allows organizations to evaluate the health and safety of their employees for the duration of the pandemic and beyond, and develop informed back-to-work strategies to protect their most vulnerable workers.
"As states reopen, people return to work, and health systems resume elective procedures, we're here to help make those transitions as safe as possible," said Jvion CPO Dr. John Showalter, who led the development of the Employer Recovery solution. "Our mission has always been to prevent avoidable patient harm, and if patients get sick at work, that's harm that could have been avoided with the right intervention. That's why we applied everything we've learned in the last decade with our Jvion CORE to help employers protect their workforce and build trust with employees and customers."
The centerpiece of the solution is an AI-honed assessment powered by the Jvion CORE™, an AI asset that contains de-identified claims data from 30 million patients as well as data on social determinants of health. Employees respond to questions informed by the latest COVID-19 symptoms identified by the CDC and questions determined to have high predictive value by the Jvion CORE. The assessment has been rigorously validated by data scientists and a panel of medical experts.
After assessing employees' risk for infection and exposure, the CORE provides one of three dispositions: cleared to return, medical clearance required, or cannot return to work. Those requiring medical clearance can be directed to a telehealth consult. Although employers are notified whether employees are cleared to return, health details behind the back-to-work dispositions are shared with the employee only to protect their privacy. The Jvion CORE is also HIPAA compliant and HITRUST certified for information security to further ensure confidentiality.
Considering the uncertainty of how long the pandemic will last and the potential for surges complicated by the upcoming flu season, employers need to remain vigilant in monitoring the health and safety of their employees on an ongoing basis. This is critical to building trust with their employees as well as their customers or patients. The back-to-work assessment can be made available through state or employer portals and can be optimized by taking in employee sponsored claims data to provide proactive and ongoing monitoring of employee health risks. This enables employers to make proactive decisions about remote work assignments, campus closings, and personnel substitutions to protect vulnerable workers.
The Employer Recovery Package is the latest addition to the Jvion COVID Response Suite, a collection of resources Jvion has provided to enable a proactive response to COVID-19. This includes the COVID Community Vulnerability Map, a publicly available tool that identifies the communities most vulnerable to severe cases during an outbreak, along with the social determinants of health driving their risk. To date, the map has been viewed over two million times and informed proactive outreach efforts by medical students and other community groups to vulnerable patient populations. Now, as states begin to reopen, Jvion is applying intelligence from the COVID Response Suite to help employers bring workers back as safely as possible.
More than half of US states have moved to reopen parts of their economy, yet employers are still grappling with how to keep their workforce safe. Last week, Jvion announced that Augusta University Health System was the first to use Jvion's back-to-work assessment for the employees of businesses in the greater Augusta community.
To learn more about the COVID Response Suite, visit jvion.com/jvionclinicalai.
About Jvion:
Jvion enables healthcare organizations to prevent avoidable patient harm and lower costs through its clinical AI solution. An industry first, the Jvion CORE goes beyond simple predictive analytics and machine learning to identify patients on a trajectory to becoming high risk and for whom intervention will likely be successful. Jvion determines the interventions that will more effectively reduce risk and enable clinical action. And it accelerates time to value by leveraging established patient-level intelligence to drive engagement across hospitals, populations, and patients. To date, the Jvion CORE has been deployed across about 50 hospital systems and 300 hospitals, who report average reductions of 30% for preventable harm incidents and annual cost savings of $6.3 million. For more information, visit http://www.jvion.com.
Jvion PR Contact:
Lexi Herosian
lexi@scratchmm.com