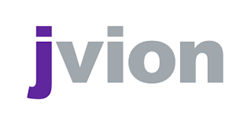 We ultimately chose Jvion for their ability to rapidly integrate and enhance our current claims data with extensive insights around key social determinants of health.
ATLANTA (PRWEB) November 18, 2020
Jvion, a leader in prescriptive clinical artificial intelligence (AI), announced today it was selected as a winner of the 2020 Georgia Healthcare Innovation Challenge (GHIC), in which healthcare technology vendors compete to solve the problems facing medical providers in Georgia and beyond. As a winner, Jvion will begin conducting a beta test of its clinical AI solution with Navicent Health, a nonprofit health system with 1,000 beds and more than 50 facilities across central and south Georgia.
Jvion won Challenge #1, which was presented by TC2, an ACO serving Medicare beneficiaries in Middle Georgia. TC2 was looking for a solution that would identify beneficiaries at "rising risk" for readmissions, ED visits and inpatient utilization, enabling earlier interventions to prevent these adverse outcomes. Jvion's clinical AI solution, the Jvion CORE™, addresses the problem by analyzing over 4,500 clinical, socioeconomic, and behavioral risk factors per patient to predict who is at rising risk, why they are at risk, and what interventions can address these risk factors to transform patients' trajectories. A video overview of the solution can be found here.
"We had four great finalists, each able to meaningfully advance TC2's predictive modeling capabilities for rising risk beneficiaries," said Dale Boylston, CEO of TC2. "We ultimately chose Jvion for their ability to rapidly integrate and enhance our current claims data with extensive insights around key social determinants of health. The result will substantially improve our ability to identify, engage, and assist patients before they require expensive inpatient care."
Navicent Health, in partnership with Atlanta Tech Village, Georgia HIMSS, and TAG Digital Health, launched the 2020 GHIC on July 30th. For 13 weeks, the participants met with Navicent company CEOs and mentors, prepared product demos, and developed their company pitches. The challenge came to an end with a pitch competition on October 29th, where seven finalists presented for the chance to conduct beta tests with Navicent Health.
"We're incredibly proud to collaborate with TC2 and Navicent Health to prevent avoidable patient harm and mitigate financial risk," said Jay Deady, CEO of Jvion. "By winning this competition, we've shown that Jvion's prescriptive AI is a potent solution for the issues facing providers in Georgia and around the country. Our hope is that our work with Navicent and TC2 can be a model for value-based care providers everywhere, especially now as they confront the challenge of improving patient outcomes despite widespread deferred care."
Jvion has been actively involved in helping healthcare providers, payers and pharmacy benefit managers navigate the challenges of the pandemic, beginning with a suite of resources to help public health stakeholders prepare and intervene to protect their most vulnerable patients from Covid-19. Jvion has also helped healthcare organizations mitigate the financial impact of the pandemic, with solutions that help prevent uncompensated care and patient deterioration as a result of deferred care. More information on Jvion's provider solutions can be found here.
For more information on the challenge, please visit http://www.gahealthcareinnovationchallenge.com.
About Jvion:
Jvion, a leader in clinical artificial intelligence, enables providers, payers and other healthcare entities to identify and prevent avoidable patient harm, utilization and costs. An industry first, the Jvion CORE™ goes beyond predictive analytics and machine learning to identify patients on a trajectory to becoming high-risk. Jvion then determines the interventions that will more effectively reduce risk and enable clinical and operational action. The CORE accelerates time to value by leveraging established patient-level intelligence to drive engagement across healthcare organizations, populations, and individuals. To date, the Jvion CORE has been deployed across hundreds of clients and resulted in millions saved. For more information, visit https://www.jvion.com.
Jvion PR Contact:
Lexi Herosian
lexi@scratchmm.com