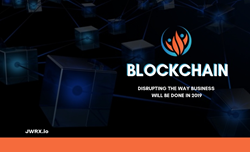 Businesses that aren't already considering how to use blockchain to restructure their operations are risking becoming outdated. That means professionals on every level will need to understand basic blockchain concepts.
NEW YORK (PRWEB) January 04, 2019
Learn Basic Blockchain is changing the way business professionals, C-Suite management and Entrepreneurs will begin to integrate blockchain technology into business contracts and everyday purchases.
Picking what blockchain projects will be winners in 2019 likens itself to seeing future winners like Netflix and Pets Dot Com on the horizon in the 1990's. However, blockchain infrastructure is in place and is set to come on like the internet did.
Businesses that aren't already considering how to use blockchain to restructure their operations are risking becoming outdated. Blockchain is not a technological solution to a technological problem. It is a technological solution to a transparency problem.
Learn Basic Blockchain is an educational platform that creates a convenient way to understand that blockchain technology will replace methods that are not nearly as secure in everything from product purchases to insurance and real estate transactions.
When a transaction takes place, a number of separate computers, connected across the network process the algorithm and verify the transaction. Each transaction is stored on a ledger which is linked to the ledger before that. The process is created so that once recorded on the blockchain it can never be erased. There will be an accurate record for every transaction ever made that will be verifiable.
JWRX.io CEO Jana Rowland, and CMO Jt Clough have developed a learning platform for early adoption and understanding of blockchain. The current users are saying that the course structure, concise format and nontechnical subject matter made learning easier and helped them view blockchain differently. The courses are created for the person with limited knowledge of blockchain and cryptocurrency and for those who nontechnically oriented. Professionals can see how blockchain concepts apply to current world products and services
The platform recently became a freemium model. This allows anyone the chance to learn blockchain in a 101 style environment with ongoing use case studies added to apply to concepts business professionals will need to know in 2019 in regards to how the workflow will change.
To join in the Learn Basic Blockchain freemium courses, and get access to current news can be found at https://www.learnbasicblockchain.com/begin
JWRX a Business Consulting and Marketing Content Firm that solves complex business problems by leveraging content and technology. JWRX develops educational platforms delivered in easily consumed format to help C-Level Executives, small businesses and solopreneurs move forward.