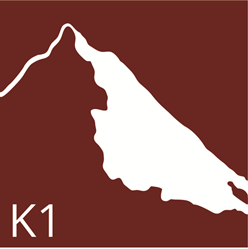 LOS ANGELES (PRWEB) December 21, 2022
K1 Investment Management, a leading investment firm focused on high-growth enterprise software companies, today announced the sale of its portfolio company TeamDynamix, a leading provider of work management software, to Level Equity for an undisclosed amount. K1 will roll a material portion of its proceeds into the newly-capitalized business and remain a significant equity holder alongside Level Equity.
K1 initially invested in TeamDynamix in 2017. Since that time, TeamDynamix has grown from providing a combined IT Service Management (ITSM) and Project Portfolio Management (PPM) platform, to now also offering a leading Integration Platform as a Service (iPaaS) solution. The company serves customers such as Oklahoma City, University of Michigan, Nutrabolt, Shaner Hotels, Gratz Bank and Covenant Healthcare, across sectors including financial services, healthcare, hospitality, manufacturing, education, and the public sector.
Since K1's 2017 investment, TeamDynamix has grown more than 4x in revenue, with top-tier customer loyalty evidenced by 98% gross revenue retention and more than 110% net revenue retention. Based on the company's total addressable market expansion, new product development, and profitable growth profile, K1 is excited to reinvest a significant portion of its proceeds back into TeamDynamix and will continue to support the company as a shareholder and board member.
"In a challenging year for technology companies, TeamDynamix has emerged as a category leader by expanding its market position and driving profitable growth," said Taylor Beaupain, Managing Partner at K1. "This transaction is the culmination of the TeamDynamix team's hard work, customer focus and product leadership over the past five years. Going forward, we are excited to continue the journey alongside Level Equity in support of the company's long-term growth strategy."
"K1 has been an instrumental partner in growing TeamDynamix to where it is today," said Ken Benvenuto, CEO TeamDynamix. "We are focused on smart growth. For us, that means driving growth with a consistent eye toward efficiency and profitability. To see that strategy manifest in a strong five-year return to our investors is a moment of tremendous pride for our team. Today, we pause to celebrate alongside our partners and K1, and tomorrow, we look forward to paving the way for continued growth in a new partnership with Level Equity and continued partnership with K1."
The TeamDynamix deal caps off a busy year for K1. In 2022, K1 completed its 200th investment, saw 24 portfolio companies named to the Inc. 5000 of fastest growing companies, and was named an Inc. Top Founder-Friendly Investor in both VC and PE categories for a 3rd year in a row. Heading into 2023, K1 will continue to focus on supporting its category-leading portfolio companies and investment in high-growth enterprise software.
About K1
K1 is a global investment firm that builds category-leading enterprise software companies. K1 partners with strong management teams of high-growth technology businesses to help them achieve successful outcomes. With over 140 professionals, K1 and its operating affiliate, K1 Operations LLC, change industry landscapes with operationally focused growth strategies designed to rapidly scale portfolio companies. Since inception of the firm, K1 has partnered with over 210 enterprise software companies including industry leaders such as accessiBe, Atera, Checkmarx, Complysci, ControlUp, Emburse, Employ, Granicus, HR Acuity, IronScales, Onit, RethinkFirst, Reveal-Brainspace, RFPIO, simPRO, Smarsh, Technomile, XTM International and Zapproved. For more information, visit k1im.com and follow on LinkedIn.
About TeamDynamix
Work better together. Our philosophy is that technology should be easy to use, own, and operate – so we put IT Service Management (ITSM/ESM) and Project Portfolio Management (PPM) together – on one simple, platform with enterprise integration and automation (iPaaS). Life is complicated enough; we make it easier.
More at TeamDynamix.com, @TDXBuzz, LinkedIn.