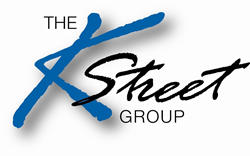 LEBANON, N.J. (PRWEB) December 30, 2020
The K Street Group is ecstatic to unveil Justin Nielsen as Director of K9 Operations at its K9 and Tactical Training Academy opening in June of 2021 in Hunterdon County, New Jersey.
Justin Nielsen transitioned to the private security sector following seven years of military service. In the United States Army, Nielsen served as an infantryman. Nielsen has been a part of the K Street family since 2012. His role as Director of K9 Services for K Street and its seven employed K9s (and counting) makes him the obvious selection for overseeing operations at the future academy.
As an avid dog training enthusiast his entire life, in 2018, Nielsen embarked on a new adventure, founding his own canine training service. Cover K9 Training is Veteran owned and strives to bridge the gap between basic "companion based" dog training and "advanced/professional training" completed for working dogs. Cover K9 Training techniques are rooted in positive reinforcement, though Nielsen's a firm believer that establishing clear communication results from an owner or handler establishing clear relationship roles with their canine companion.
Nielsen's training philosophy operates on the same core values, regardless if the animal being trained is a professional working dog or a household pet. This trifecta of principles: "be the leader, know the information, do the work," always have training in mind and the urge to improve when interacting with dogs, and train hard, while having fun are the ultimate guide to successful canine training. His beloved K9 Benning, trained in explosives detection is the perfect example that canines thrive off direction, purpose, and an unwavering bond with their owner.
Nielsen has always been called upon to assist others with dog training, as his passion for canines and unparalleled skill set makes him one-of-a-kind in the field. The K Street Group is beyond proud one of its own will assume such an influential role at its academy and cannot wait to begin this new chapter with Nielsen and countless furry friends.