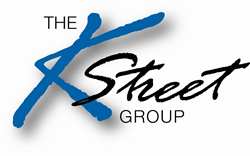 LEBANON, N.J. (PRWEB) December 29, 2020
The K Street Group is thrilled to announce Dr. Martin J. Siegel, owner of Flemington Veterinary Hospital as the veterinarian of record for its K9 and Tactical Training Academy. K Street Group warmly embraces Dr. Siegel assuming this role at its facility opening in Hunterdon County, New Jersey in June 2021.
Dr. Siegel earned his Bachelor of Science degree from Cornell University, College of Agriculture and Life Sciences. He went on to earn his Doctor of Veterinary Medicine from Cornell University, as well, at the College of Veterinary Medicine.
His impressive educational background opened the door for a variety of monumental career accomplishments. Prior to purchasing the beloved Flemington Veterinary Hospital, Dr. Siegel was self-employed, serving clients as both a large animal veterinarian and as a small animal surgical consultant for several small animal clinics.
Dr. Siegel's expertise will ensure that K Street Group's K9 and Tactical Training Academy regularly meets all local, county, and state compliances. As the veterinarian of record, Dr. Siegel will make periodic visits to the facility to confirm it is operating at its highest standards.
Working tirelessly to provide clients the type of veterinary oversight he would want for his own pets, Dr. Siegel will be on-call for emergency consultation in an effort to maintain the safety and well-being of all animals under the training and care of K Street Group.
With six dogs of his own, there is no veterinarian better equipped to undertake this critical role. The K Street Group is eager to begin working with Dr. Siegel and welcomes him to its team of highly distinguished faculty.