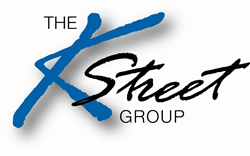 LEBANON, N.J. (PRWEB) January 08, 2021
In order to keep the nation's capital safe and operational, the TSA on July 15th, 2005, established security procedures that allowed GA business operations access to DCA. These procedures included a requirement that every GA business flight operating into or out of DCA have onboard an armed security officer ("ASO") specially trained and authorized by TSA. ASOs maintain on-board flight-deck security to ensure the aircrafts continued flight capabilities, along with passenger and pilot safety.
The role of the ASO in business general aviation is no longer limited to flights going in and out of DCA; the role has since expanded to virtually any flights with C-suite and/or high net worth individuals aboard. The protection of corporate and other assets while in transit is vital as this is where most vulnerabilities are seen in the threat matrix.
In order to maximize the security acuity and situational awareness of corporate air travel, ASO training must expand beyond the standard TSA/FAMS minimum requirements. Furthermore, instruction that mimics ASO training should be extended to pilots, ground crew, maintenance, flight operations and passengers to ensure all stakeholders are properly prepared to address an on the ground or in the air security breach.
The K Street Group recently announced the future opening (June 2021) of its K9 and Tactical Training Academy, which will be based in Hunterdon County, New Jersey. Composition of the faculty, as well as specific courses and training to be offered at the academy are publicized regularly by the K Street Group.
One such area of focus includes the "Advanced Aircraft Security Operations" for business general aviation. The course spans a full day and a half, and will be available to ASOs, ground crew, pilots, flight operations, and corporate security personnel.
The syllabus will cover:

Threat environments in the air, on the ground, and overseas
Security priorities (threat, aircraft, and passengers)
Aviation environment tactic considerations
Advanced aircraft tactics
Tactical advantage (use of force options)
Mental preparation
Close quarter defense
Practical exercises
The course will be conducted in a classroom environment with no more than 10 participants. The instructor's pedigree consists of Federal Air Marshal, Navy SEAL, FBI Task Force, and NYPD Intelligence Unit subject matter experts.
To learn more about the dates and times of the upcoming classes, please contact Robert Aromando, Chief Operating Officer at baromando@kstreetassociates.org or 908-200-7344 X312. Seating will be limited, and it is suggested early registration be considered. K Street accommodates all requests, including arranging a class for team members.