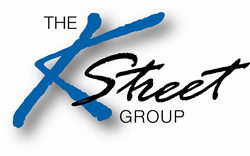 LEBANON, N.J. (PRWEB) February 26, 2021
The K Street Group is delighted to announce its recent membership status within the Association of Professional Dog Trainers (APDT). Joining the world's largest professional community of dog trainers and behavior consultants comes in anticipation of its K9 and Tactical Training Academy grand opening in June (Hunterdon County, NJ).
For nearly 30 years, the APDT has assisted in improving the knowledge and skills of trainers and handlers, becoming a global phenomenon of sorts with over 5,000 members spanning 48 countries. APDT's annual conference and trade show is the year's most-anticipated event, drawing subject matter experts worldwide to share knowledge of canine behavior and training information.
As a member of the APDT, K Street receives cutting-edge information on dog training and behavior modification techniques. K Street is also afforded the opportunity to participate in educational events, including seminars around the country, as well as more convenient learning options, such as on-demand webinars and multi-week online courses in a variety of subjects.
Additionally, K Street's access to APDT's private social network is unmatched. APDT's Online Community enables K Street to effortlessly converse with members all over the globe. In addition, the community features a membership directory, allowing K Street the ability to instantly network with professionals in the field. These connections are invaluable as K Street's state-of-the-art facility will soon be fully operational.
APDT prides itself on "finding the genius in every dog." Standing by dogs and standing for dogs, the K Street Group is exceptionally proud to be a member of this renowned association and looks forward to utilizing its accumulated knowledge from the APDT to enhance its future academy.