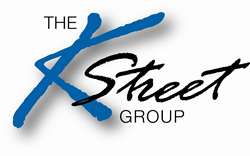 The K Street Group explains "situational awareness is pivotal for threat prevention, mitigation, and recovery."
LEBANON, N.J. (PRWEB) December 21, 2020
As the year comes to an end, now is the time to evaluate current security measures and plan accordingly for a safer and more successful 2021.
According to the Center of Strategic and International Studies (CSIS), the world is "living in an age of mass protests." Following a wave of civil unrest, the United States was categorized as a high-risk country. With the perfect storm of a global pandemic, surging unemployment, and a divisive election year, the need for protecting people and assets has never been greater.
Mass protests this year were historically unprecedented in terms of frequency, scope, and size. Close examination of the driving factors behind these widescale protests suggest future and further growth; the number of protests, as well as the intensity of protests is expected to increase. The CSIS predicted the 2020s will become the "decade of rage, unrest, and shifting geopolitical stands." Such a prediction is an immediate call-to-action for increased security precautions.
Anticipating and preparing for mass protests and disruption remains vital. This level of criticalness is especially true on a corporate level. Mobilized public reactions to social, political, and economic issues continue posing threats to businesses and corporations. This year alone, civil unrest has triggered losses in the billions for businesses, as well as national economies and investments worldwide.
In light of uncertainty and speed of change, corporations should consider investing more resources in the monitoring of emerging events. Situational awareness is pivotal for threat prevention, mitigation, and recovery. The K Street Group's latest social media intelligence gathering services are equipped to quickly scan and detect threats and provide actionable intel for corporations, preventing losses, as well as safeguarding people, property, and other assets.
The dire need for current event monitoring was propelled, in part, by skyrocketed unemployment rates. The pandemic accelerated income inequality issues, inevitably leading to rising levels of desperation and frustration. This, paired with mass protests, opened the door for opportunistic looting and violence. Maintaining regular surveillance over emerging events, while reacting in a swift manner will considerably alleviate damages for corporations. The K Street Group's comprehensive monitoring tools are invaluable in the assistance of such.
Another increasing trend materialized by this unprecedented time has been the creation and expansion of operational command centers designed for monitoring of all sorts. This implementation by corporations can be substituted with K Street Group's 24/7/365 best in class services. The K Street Group knows the importance of continual monitoring and rapid reaction. Moreover, corporations can tremendously benefit from brand monitoring on social media; K Street specializes in this essential aspect of the real-time event monitoring process.
Contact K Street Group today if top-notch security is desired for a successful business year.