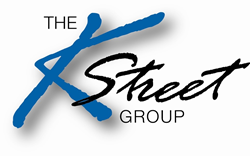 "Fraud related to the pandemic is particularly disturbing and alarming as it exploits a global crisis for personal gain."
LEBANON, N.J. (PRWEB) December 22, 2020
The COVID-19 pandemic set in motion a wide variety of challenges and inconveniences. This unprecedented year also produced a tremendous spike in fraudulent unemployment insurance claims involving the use of stolen personally identifiable information (pii).
PII is classified as any data that could potentially be used to identify a specific person, including but not limited to full names, social security numbers, driver's license numbers, bank account numbers, passport numbers, and email addresses. Upon receiving another individual's pii, scammers are utilizing the information to misappropriate government benefits intended to ease the impact of the COVID-19 pandemic. Fraud related to the pandemic is particularly disturbing and alarming as it exploits a global crisis for personal gain.
Unemployment benefits identity theft has hit states hard across the country. While this type of government identity theft is nothing new and hackers have long been utilizing stolen pii to apply for benefits through the government, the unparalleled number of people who have filed for unemployment this year (60 million and counting) is cause for concern. According to the Identity Theft Resource Center, due to significant volumes of consumers filing simultaneously, an unfortunate amount of those who filed reported a scammer beat them to it. These claims have been rejected for being duplicate applications, leaving individuals legitimately seeking relief out to dry, while an impersonator is set up to receive the benefits, instead.
The Federal Bureau of Investigation revealed a plethora of techniques criminal actors employ to obtain another individual's pii: the online purchase of stolen pii, previous data breaches, computer intrusions, cold-calling victims while using impersonation scams, email phishing schemes, physical theft of data from individuals or third parties, as well as from public websites and social media accounts, among other methods.
As with most forms of identity theft, unemployment identity theft is one kind victims often do not discover until the damage is done. However, the K Street Group's extensive proprietary background analysis platforms and proprietary social media intelligence platforms can assist in the protection and recovery of identities.
The K Street Group can generate an Identity Report on a particular individual, whether it be a C-suite executive, or an ordinary citizen, in order to determine the likelihood of the identity being stolen. The Identity Report calculates vulnerable areas, such as potential name risks, potential social security risks, potential address risks, and potential date of birth risks, among others. The primary identity risk categories then yield a minimal, moderate, or high-risk status, providing K Street Group with actionable intel regarding an individual's identity fraud risk level.
In recovery situations, K Street Group's comprehensive platforms maintain the ability to pinpoint specific accounts, such as email accounts, social media accounts, or other web-based services that have been compromised. Compromised accounts occur when the individual, or victim of identity theft provided pii that was then obtained by a criminal actor. Often, termination of the compromised account(s) is urged, though in some cases, creating a new password or utilizing a different email address for registration might do the trick.
The K Street Group encourages individuals and businesses alike to be wary of emails, telephone calls, text messages, or any other modes of communication that require pii be provided. Use caution when receiving emails from unknown senders, especially those with attachments or embedded links; it is highly recommended to avoid opening or clicking on such. Regular monitoring of bank accounts for fraudulent activity, such as immediately reporting unauthorized transactions is another means to combat potential identity theft.
Contact K Street Group today for all identity protection needs and to remain one step ahead of hackers, scammers, and impersonators during this unpredictable time.